Lion Air Crash Aftermath: Boeing, FAA Issue Safety Alert To Airlines
The Federal Aviation Administration (FAA) and Boeing Commercial Airplanes issued a safety alert to flight crews Wednesday after the deadly Lion Air crash.
The alert warned about potential erroneous readings from a sensor in its latest 737 Max 8 aircraft which might have caused the crash which killed everyone on board when it plunged into the sea moments after takeoff.
"This emergency AD (Airworthiness Directive) was prompted by analysis performed by the manufacturer showing that if an erroneously high single angle of attack (AOA) sensor input is received by the flight control system, there is a potential for repeated nose-down trim commands of the horizontal stabilizer," the statement read. The "angle of attack" refers to the angle of the plane or its wings against the oncoming air or wind.
According to the statement, if the condition is not addressed it could lead to difficulty in controlling the airplane, which could then lead to "excessive nose-down attitude, significant altitude loss, and possible impact with terrain."
"We are issuing this AD because we evaluated all the relevant information and determined the unsafe condition described previously is likely to exist or develop in other products of the same type design," the FAA said. "Due to the need to correct an urgent safety of flight situation, good cause exists to make this AD effective in less than 30 days."
The fatal crash in Indonesia which killed all 189 passengers on board on Oct. 29 was the first crash which involved a Boeing 737 Max 8 aircraft. Investigators Monday said data retrieved from its black box showed its airspeed indicator had malfunctioned on its last four flights.
They also deemed the plane was intact with its engine running when it plunged into the water. Investigators said they were on the lookout for the second black box which could give more information regarding the last moments of the flight.
American Airlines said they "received the bulletin from Boeing and we are reviewing. And yes, we currently have seven Max 9's in operation ... there are no plans to alter our 737 Max operations."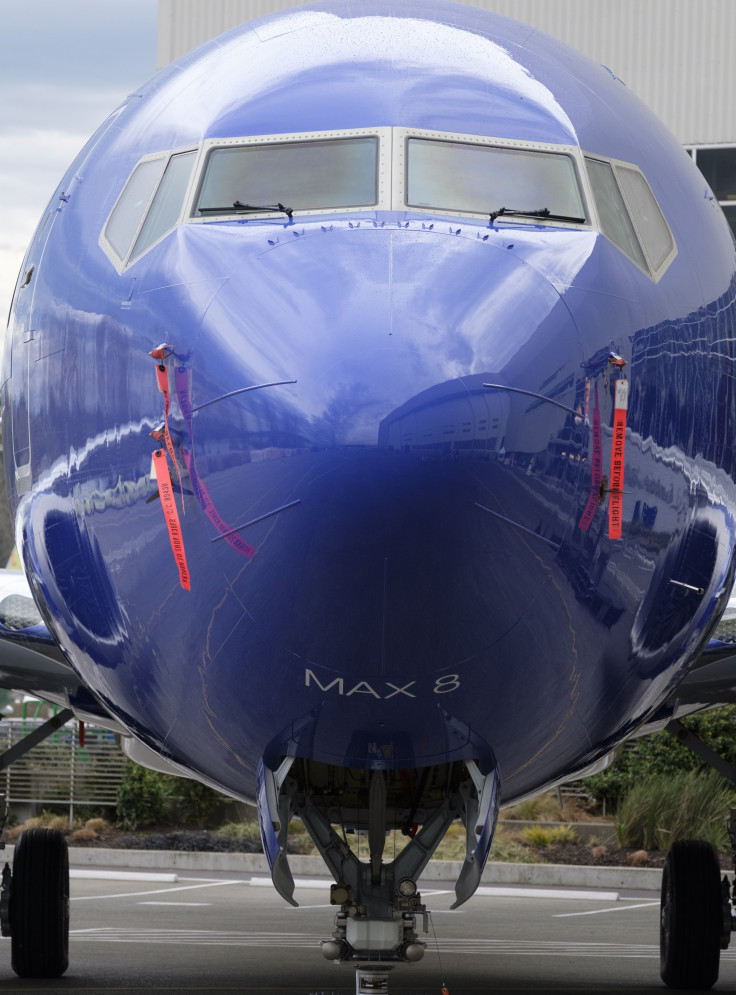 A statement issued by the Southwest Airlines said it already thoroughly reviewed Boeing's guidance.
"Our existing 737 Max 8 operating procedures address the scenarios described in the bulletin. To underscore our commitment to safety, Southwest is issuing communication to highlight the existing procedures to Southwest pilots that operate our 737 Max 8 fleet," the statement said. "Safety is the top priority at Southwest, and we will continue to work closely with Boeing and the FAA to maintain the integrity of our fleet and validate our operating practices. Southwest's Max 8 fleet of 26 aircraft remains fully operational, and we do not expect any disruption to our schedule."
"We are in receipt of a Flight Crew Operations Manual Bulletin, issued by Boeing, which applies to the 16 737 Max 8 aircraft currently in our fleet. This bulletin reiterates existing, well-established procedures for 737 Max 8 pilots," United Airlines said, according to a report in CBS News.
Reports said there were a total of 49 Boeing 737 Max planes in service across the United States. This includes seven Max 9 planes at United Airlines, six 737 Max 8 planes at Southwest Airlines and 16 at American Airlines. The three airlines topped the list of biggest customers that received Boeing 737 Max planes across the globe, which also included Lion Air (13), Norwegian Air (12), and Air China (11), according to data provided by Bloomberg.
© Copyright IBTimes 2023. All rights reserved.