Lionel Messi Barcelona Exit: Ex-Teammate Comments On Barca Captain's Departure Rumors
KEY POINTS
Former Argentina player Juan Veron said no one knows if Lionel Messi is really done with Barcelona
Former Barcelona president Sandro Rosell said only Neymar can take Messi's place
Barcelona beat Villareal, keeping its La Liga title hopes alive
A former Argentina player has commented on Lionel Messi's possible exit from Barcelona, saying that no one else in the sport would know the truth except for the Barca captain.
Following his incredible milestone of 700 goals, Messi got fed up with Barcelona once again and reportedly halted his contract discussions with the club. It has been reported that the Argentine icon is ready to leave Barcelona when his contract is over.
One of the people who have worked with Messi recently revealed his thoughts about the rumor that could completely change Barca's future. Juan Sebastian Veron, a former Argentina player who has rubbed shoulders with Messi in the past, told Sportskeeda that he can't imagine his fellow countryman leaving Camp Nou.
The former Manchester United and Chelsea player even noted that despite having a close relationship with Messi in the past, only the man himself can tell if he has already had enough.
"I don't really imagine him outside Barcelona, but they are all things that today we are saying this and tomorrow we see him out there going to another club. The reality is that he who has the decision and sees his desire; no one else will know," Veron pointed out.
While some people who have worked with Messi strongly believe that he would still choose Barcelona, former Barca president Sandro Rosell seems quite open to the idea of him parting ways with the Catalans.
According to Rosell, Barcelona should go all-in in re-signing Neymar, especially if Messi does opt to leave the club. The controversial Barca executive even said Neymar is the only worthy replacement who can fill Messi's shoes.
"Neymar is the only player, along with Messi, that really makes the difference. He has a great character on the pitch," Rosell explained.
La Liga isn't over yet, but as Barcelona fights to retain its title, the club also faces a series of adversities. As for Messi's case, Veron could be right as it would all boil down to the Barcelona captain's decision. But until then, Barca still has a title to defend.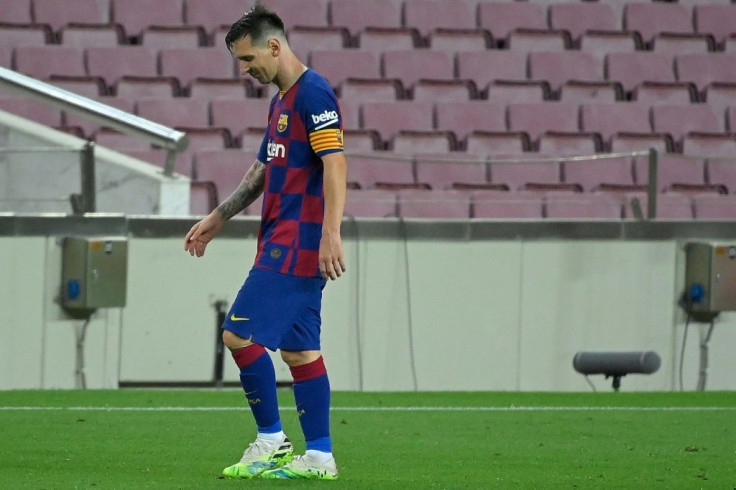 Meanwhile, Barcelona has managed to get back to their winning ways this season. The Catalans beat Villareal 4-1 in a one-sided match at El Madrigal stadium.
Antoine Griezmann returned to his fine form after scoring a "Messi-like" chip goal. The Frenchman's sensational goal resembled Messi's stunning chip goal against Real Betis, which saw him being given a standing ovation by the crowd.
© Copyright IBTimes 2023. All rights reserved.