Lionel Messi Could Join Cristiano Ronaldo In Juventus
KEY POINTS
Juventus reportedly interested in pairing Lionel Messi with Cristiano Ronaldo
Messi could finally leave Camp Nou
Manchester United presents a strong case in signing Messi this summer
Juventus is reportedly interested in pairing Cristiano Ronaldo with his decade-long rival Lionel Messi this summer.
Amid all the drama within Barcelona lately, there's a genuine possibility that Messi may leave the club in the summer. The Argentine's frustrations at Barca reached boiling point when he took exception to sporting director Eric Abidal questioning some of the players.
Messi expressed his rage on Instagram to fire back at his former teammate, accusing him of damaging the club's reputation. As a result, reports have emerged in the following days that Messi's future at the club is now beginning to be a question.
Due to a special clause in his contract, the 32-year-old could join any club of his choice on a free transfer in the summer. However, it is quite evident that only a few select teams would be able to afford his astronomical wages.
According to Italian newspaper La Gazzetta dello Sport, five clubs have already expressed interest in signing the Barcelona captain.
On the list are Manchester United, which has been constantly linked to Messi lately, Manchester City, Inter Milan, Paris Saint-Germain and most notably, Juventus, where his longtime rival Ronaldo plays.
Though the idea of having Messi and Ronaldo in the same club is a really enticing, many doubt that they'd want to play together.
Aside from the fact that Juventus could have problems with Ronaldo and Messi's insane wages, both "Leo" and "CR7" enjoyed being in the limelight and being their club's superstar. And rationally, it is quite hard to imagine how the two will grasp being co-stars instead of rivals.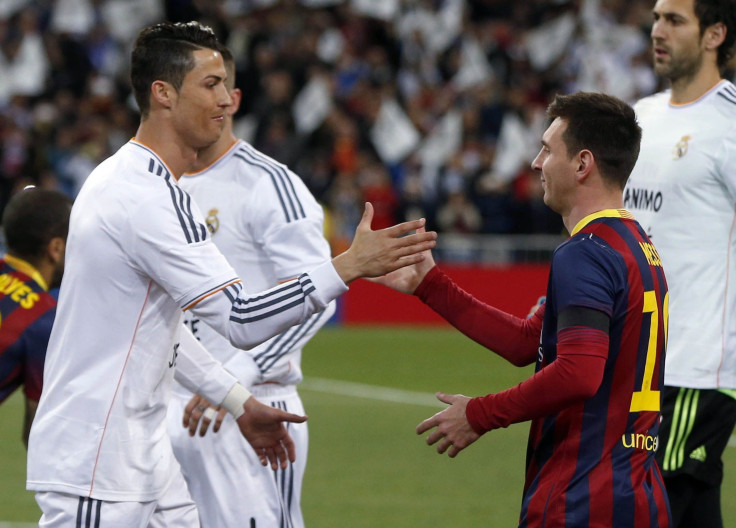 For the first time in years, there are very real concerns that Messi could leave Camp Nou at the end of the season . According to The Athletic , Manchester United is reportedly the frontrunners in signing Messi. Reports also claim that there are those within the club who now believe they have a genuine chance of pulling off the free transfer of the century.
Another factor that could make Messi to Man United viable is his relationship with Pep Guardiola. In 2016, it's said that Messi was impressed by City's facilities while in England with his national team. Around the same time, he called his old boss Guardiola and admitted he'd like to play for him again.
However, there's a possibility that the City manager could also complicate the deal. He has once stated in the past that he thinks his former ace should retire at his current club and also fears how bringing him to City would damage his own reputation at Barcelona.
© Copyright IBTimes 2023. All rights reserved.