Cristiano Ronaldo's Incredible Body Recovery Methods Unimaginable And Expensive, Ex-Coach Reveals
KEY POINTS
Cristiano Ronaldo's body recovery methods are beyond the usual
Ronaldo has a special fitness facility in his home
Ronaldo follow a strict diet routine
Cristiano Ronaldo's body recovery methods go way beyond a normal person's imagination.
Ronaldo has been an icon of the sport for years. But at 34 years old, "CR7" hasn't shown any signs of aging at all. In fact, one of his latest posts on social media has the world buzzing about his incredibly fit body. Surely, Ronaldo knows how to take care of his health as it comes with being a superstar athlete. However, the Portuguese footballer has taken his fitness and body recovery methods to the extreme.
In a recent appearance on BBC Radio 5 Live's "Euro Leagues" podcast , Ronaldo's former coach, Paul Clement, revealed why the Juventus forward is simply above the rest in terms of body recovery.
According to Clement, Ronaldo was very professional even outside the field. He always wanted to be at his best form, and in fact, even at his own home, Ronaldo ensures that he's getting the best workout and relaxation his body deserves.
"At his house in Madrid, Cristiano (Ronaldo) had special recovery facilities that you would find at a club or a health spa. He had a cold plunge; he really invested in his profession and health," Clement revealed.
Clement was convinced that Ronaldo was able to become the superstar he is today because of his unmatched dedication to his craft.
"Those type of people go the extra mile," Clement said of Ronaldo.
Ronaldo has developed a routine for everything concerning his health. He's incredibly strict in terms of how he divides his day between training, rest and relaxation. And of course, Ronaldo is also careful with what and how much he eats.
The Portuguese star apparently has six separate meals a day and all of them are based around a diet of protein and carbohydrates. It was also noted that Ronaldo's main foods are pasta and chicken, a combination standard for a modern-day athlete.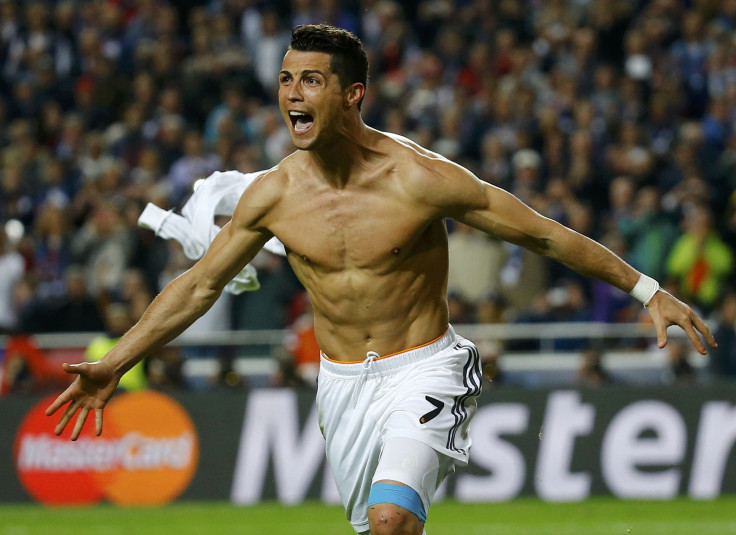 And when it comes to fluids, the five-time Ballon d'Or winner only allows himself to drink water, except for breakfast when he'll drink usually pineapple or orange juice.
Indeed, Ronaldo really likes to invest on his health. In one of his social media posts, he was seen using the "Theragun," a body recovery equipment now used by over 250 sports teams and has become a revolutionizing recovery tool for pro athletes.
Even to this day, Ronaldo's impeccable discipline towards taking care of his body still pays off. He has continued bagging goals for Juventus and is bound to break more records this year.
© Copyright IBTimes 2023. All rights reserved.
FOLLOW MORE IBT NEWS ON THE BELOW CHANNELS