Lionel Messi Could Shockingly Leave Barcelona Due To 'Special Clause' In Contract
KEY POINTS
Lionel Messi has a special clause in his contract which would allow him to leave Barcelona at the end of the season
Messi's former club Newell's Old Boys is reportedly already anticipating his return
Messi once admitted that he would like to play for Newell's again
Lionel Messi could make a shocking move and leave Barcelona for free at the end of the season due to a "special clause" in his contract.
The global pandemic has drastically affected the financial capabilities of the biggest clubs across Europe's top five leagues. One of them are LaLiga giants Barcelona. Ever since the lockdown, Barca have faced issues regarding player contract extensions and signings. And their long-time captain Messi is not an exception.
It has been widely known that Messi's future in Barcelona is still one of the most sensitive subjects at Camp Nou. And according to a recent report from The Sun, Messi has a "special exit clause" inserted in his contract that could see him leave Barcelona for free this summer. In simpler terms, the six-time Ballon d'Or winner could go to other clubs if he wishes to.
While it has been known that the said clause could really end Messi's lengthy relationship with Barcelona, the Argentine hasn't attempted to exercise it yet.
However, Messi's former club, Newell's Old Boys, is already looking forward to welcoming the Barcelona star. The Argentine side based in Messi's hometown of Rosario is hoping to see an epic homecoming for "Leo" if he chooses to leave Camp Nou.
According to Old Boys club president Cristian D'Amico, he is certain that Messi will opt to return to Newell's, but he doesn't want to disturb him at the moment.
"Messi will come to Newell's if he decides to leave Barcelona," D'Amico predicted.
"I have no contact with Messi, I do not want to disturb him," he added.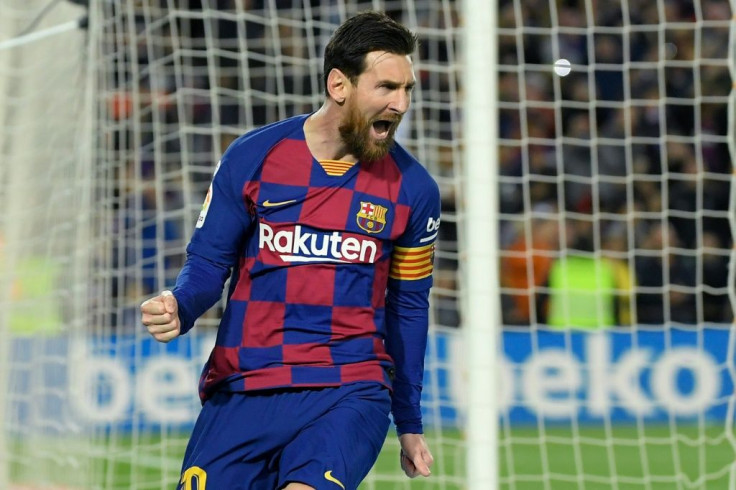 It was at Newell's where Messi played in the earliest days of his career. The then Argentinian star in the making made a switch to Spain at the age of 13.
In an interview with TyC Sports in 2019, the Argentinian icon admitted that he dreams of playing for Newell's once again. However, it may not be possible as it would involve relocating or leaving his family.
"I have the dream of being able to play for Newell's in Argentina, but I don't know if it's really going to happen because I have a family that is ahead of my desire," Messi admitted.
As for Barcelona, the team evidently keeps their fingers crossed given the situation of Messi's contract. Until then, the Catalan still has a LaLiga season to win and they are fortunate to have Messi with them.
© Copyright IBTimes 2023. All rights reserved.