Lionel Messi Has Never Won This Special Award
KEY POINTS
There's one special award Lionel Messi has never earned in his entire career
Messi made history for being consistently nominated for the said award
Critics explained why Messi never won the award
Lionel Messi has never won this prestigious award in his entire soccer career.
The world has witnessed how Messi has scored an array of thrilling and eye-popping goals. This is evidently the reason why choosing a Puskas-worthy one in a year is one of the most difficult tasks. Regardless of the metrics of the prestigious Puskas award, many still consider Messi as one of the great players who deserves the said honor.
Messi earned a ton of milestones in his stellar carrer. Honors like FIFA's The Best and the Ballon d'Or have long celebrated his excellence. However, it might come as a surprise to learn that the Argentine has never actually won the Puskas award.
Despite not being able to cop one for years, Messi established his position as the Puskas Award's most nominated player in history with seven historic goals listed.
The feat also means that nobody has produced more goals in the last decade that have, at the very least, been considered in the top 10 scored that year than the Barcelona superstar, Give Me Sport reported.
The Puskas award is a trophy handed out to the scorer of the finest goal regardless of where or what level it was scored at. In 2018, Mohamed Salah shocked the soccer world a bit when he copped the said trophy. Last year, Messi has once again presented a strong case for winning the award. His impressive strike against Real Betis was amongst the favourites, but ultimately did not seal the prize.
Many believe that Messi will finally earn a Puskas of his own but instead, former Debrecen man Daniel Zsori has scooped the Puskas Award for the most beautiful goal scored in 2019. The 18-year-old Hungarian topped the competition from Messi and River Plate's Juan Fernando Quintero.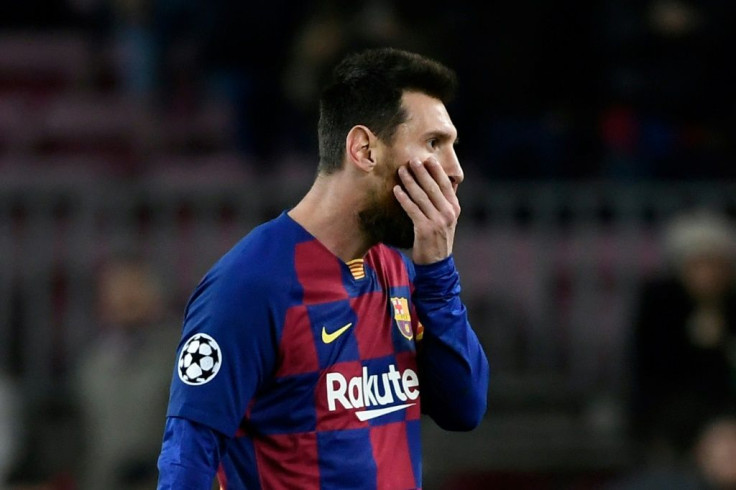 Previous winners have also come from the Malaysian Super League and Brazil's Campeonato Goiano. But for the longest time, the Puskas award has been plagued with bias towatds the biggest players and leagues.
When critics were asked to explain why Messi never won the Puskas award, one respond seemed to perfectly describe the summary of the legend's goals. The respond stated that "the thing about Messi's goals is that they are "tap-ins" to some degree because most of the time he just pokes them in ending up with it looking like an ordinary goal not worthy of a Puskas but the real delight of Messi's goals is the build up."
© Copyright IBTimes 2023. All rights reserved.