Lionel Messi: Leader Of Viral 'Coffin Dance' Talks About Barcelona Captain
KEY POINTS
Leader of viral "coffin dance" performers Benjamin Aidoo said his favorite player is Lionel Messi
Aidoo also wants to meet Barcelona president Josep Maria Bartomeu
Aidoo and his crew are called "pallbearers" in Ghana
One of the performers in the viral "coffin dance" video said Lionel Messi is his favorite player and wants to meet Barcelona president Josep Maria Bartomeu.
Benjamin Aidoo , is the leader and one of the performers in the viral "coffin dance" video. During the global lockdown, the coffin dance became an ultimate hit on YouTube and almost all social media platforms. Finally, in an interview with EN24 News, Aidoo revealed the story behind the hilarious viral video clip and his passion for soccer.
Apparently, the coffin dance has been a practice in Ghana for quite some time. Ghanaian families even prefer hiring "pallbearers" (like Aidoo) for funerals to perform the traditional dance in a synchronized and entertaining manner. According to Aidoo, death should be celebrated as they believe it's a beautiful journey to another world.
"We dance because we want people to realize that there is no need to cry with death, we have to feel happy for that person," Aidoo said.
The professional pallbearer also talked about his favorite sport. Aidoo loves watching soccer and his favorite player is the six-time Ballon d'Or winner Messi.
"My favorite player is Messi , I love it. I like the way he plays and the goals he scores. Also, it is not selfish, that is very important. I love soccer and I love to play, it is one of my hobbies. I am a fan of Barça, I like it a lot, but above all I am a fan of Messi. is the leader and we have to thank him, without him Barça would not be what it is. Having Messi, Barça have won titles that without him they would not have achieved and we would not have improved as much as we have improved in recent years," Aidoo revealed.
Aidoo also lauded Barcelona president Bartomeu for his contributions to the Catalan club. The Ghanaian internet star even said that he wants to meet the Bartomeu someday.
"I like Bartomeu. I would like to meet him, he is a good president. I think it has contributed to making Barça a great team, dominator of the League and other competitions," Aidoo said.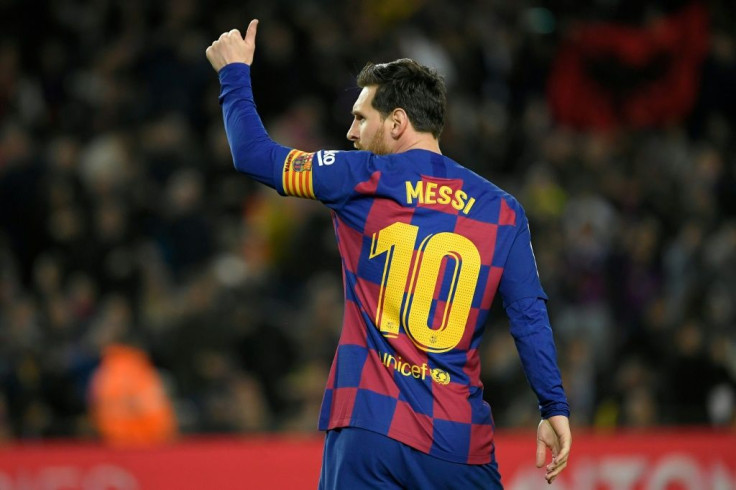 The coffin dance has already become famous across the world. Media prople from different countries are now reaching out to Aidoo to have a better understanding about the said Ghanaian tradition. In a recent interview with BBC, Aidoo said that he was the one who decided to add a little twist into the coffin dance by creating a series of choreographies for their clients.
© Copyright IBTimes 2023. All rights reserved.