Lionel Messi Opposed By Manager After Claiming Barcelona Will Not Win Champions League
KEY POINTS
Quique Setien counters Lionel Messi's claim about Barcelona not winning the Champions League
Messi clarified that he still believes in his squad
Messi has been critical of Setien's views since the latter was assigned as Barca's coach in January
Tension continues to rise at Camp Nou. FC Barcelona manager Quique Setien goes on the defensive after star captain Lionel Messi claimed the Spanish club won't win the Champions League with the way they've been playing this year.
"Messi's words I think have created a big debate," Setien told beIN Sports, per the Mirror. "We are convinced that we can win the Champions League. We have to improve some things, but without a doubt we are convinced that the team has the potential to win the Champions League. We can win it. We are convinced we can win the Champions League, of course, we can."
The Argentine superstar has blatantly said that his quest for a fifth Champions League title would be far-fetched, claiming that the current play of his squad would not be enough to stand against the best of Europe.
"Playing as we had been playing the last games before the break, it seemed clear that it was not enough for us to win the Champions," Messi told the Sport earlier in the month.
Setien and Messi have been critical of each other's views since the former was assigned as the head coach of the Catalan club in January, prompting some speculations about the Argentine's possible departure from the team.
Amidst the differences in opinions, Messi clarified that his faith in the current composition of the team remains. The six-time Ballon d'Or winner, however, insisted the squad must get their acts together if they aim to compete at a higher level moving forward.
"I never doubted the squad we have," the 32-year-old said. "But not by playing in the way we were playing.
"Now, everyone has their opinion and they are all very respectable. Mine is based on the fact that I was lucky to play the Champions League every year and I know that it is not possible to win it by playing as we have been playing."
Messi seized the Champions League title in 2006, 2009, 2011, and 2015 and is the second all-time leading goalscorer in the competition with 114, just behind Cristiano Ronaldo's 128.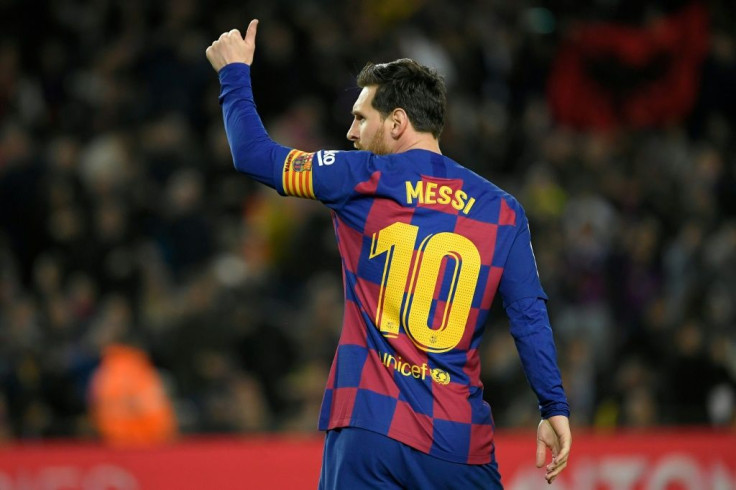 © Copyright IBTimes 2023. All rights reserved.