Liverpool Star Apologizes To Lionel Messi For Shoving Barcelona Captain During Match
KEY POINTS
A Liverpool player apologized to Lionel Messi for shoving him during a match
Liverpool player said shoving Messi was the only thing he regrets during the intense match
A midfielder also recalled how hard he tackled Messi
A Liverpool star apologized to Lionel Messi for shoving him and playing with an attitude during an epic Barcelona match.
For Liverpool fans, Andy Robertson shoving Messi has become one of the most unforgettable moments in the history of the club. However, "Robbo" recently addressed the issue and delivered a brilliant interview in which he apologized to Messi for the unsportsmanlike act in their 4-0 victory over Barcelona last season.
Though it was unbecoming for a professional athlete to intentionally hurt another athlete in the middle of a game, Robertson felt at the time that they needed to do something in order to defeat Barcelona. And if it meant roughing up the club's superstar, Robertson was up for the challenge.
In a recent talk with Daily Mail, Robertson looked back at the intense match and revealed that he doesn't really regret anything about it. At this point, the 25-year-old feels like "everything is experience that makes you what you are." But according to Robertson, the one thing he would have done differently at that moment was to not shove Messi.
"When I look back on things, I don't really regret anything. But I do look back on that moment with Messi as one regret. I don't like seeing it. When I saw it afterwards I was gutted," Robertson admitted.
Robertson added that the whole Liverpool squad "had the attitude that day that nothing was standing in their way to get to that final." Intentionally, they also "created that same atmosphere around the stadium" and it included taking Messi down. Regardless of how rough Liverpool played Barca, Robertson has maintained his respect to the "best player in the world."
"I have nothing but respect for him (Messi) and Barcelona, but we went into that game with the attitude that we were 3-0 down, we needed a miracle, we needed something special and if that little thing stopped the best player in the world playing to his highest potential. But I do regret it. That's not me as a person. That's not my personality," Robertson explained.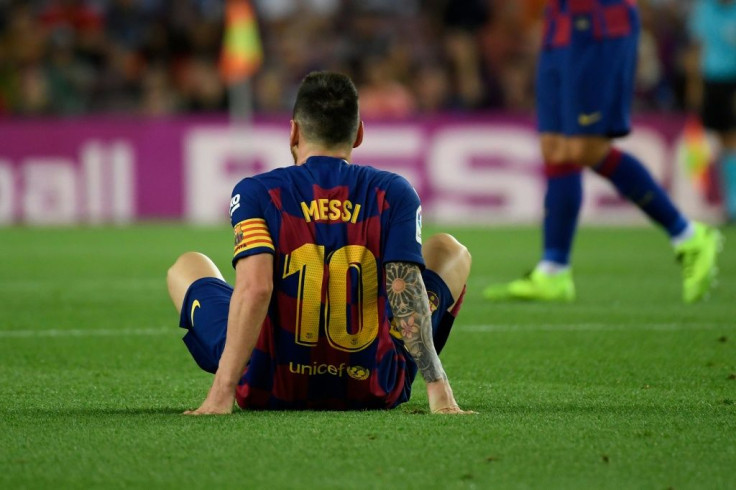 Aside from Robertson, Maidstone United midfielder Andre Boucaud also recalled how hard he tackled Messi when Trinidad & Tobago played Argentina in Buenos Aires six years ago.
According to Boucaud, he really let the world's greatest player to know he was around while playing against Argentina. As a result, he and Messi had an intense face-off and needed to be separated.
© Copyright IBTimes 2023. All rights reserved.