Liverpool striker Carroll not under pressure, Dalglish questions Torres' conduct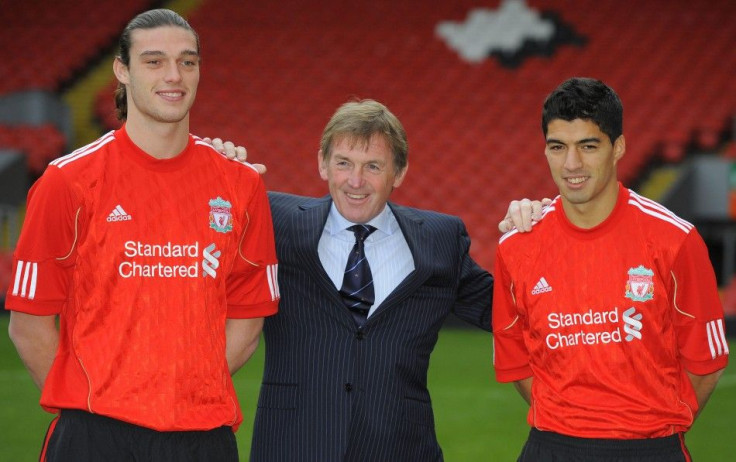 Despite the pressures of being the eighth most expensive player in history, added to the hugely difficult task of filling Fernando Torres' boots, new Liverpool signing Andy Carroll said he was not feeling the pressure, especially to replace former Reds favorite 'El Nino'.
Torres moved to Chelsea on transfer deadline day after the champions paid a record fee of £50m to bring the Spaniard to London. While the reds felt betrayed, their manager Kenny Dalglish signed a potentially great player in Andy Carroll from Newcastle for £35m as replacement for Torres, along with Uruguayan World Cup star Luis Suarez.
Despite the amount Liverpool paid for him and the inevitable comparisons with Torres, Carroll realizes all he needs to do is concentrate on his game.
Torres was a great player but I need to concentrate on my own game and play the way I know I can, said Carroll. It was a lot of money but I need to do what I have to do to prove the money was worth it. I am here to score goals and create chances for the team and that is what I can do.
I have scored goals at Newcastle and that is what I want to bring here - we'll just have to wait and see (if/not the transfer fee was worth it).
On the controversial nature of his exit from Newcastle, in which it had emerged that he was forced out of the club by Newcastle owner Mike Ashely seeing the money that was on offer, Carroll was coy.
I have got massive respect for Newcastle and it is my team and my home club and I'm not really going to talk about what happened at Newcastle. It means a lot to me but I am a Liverpool player now and that is what I have to concentrate on.
Manager Kenny Dalglish felt that the media had been harsh in their reaction to Carroll's arrival. He said, I'd like to reassure Andy we are more upbeat about Andy coming than I think yourselves (media) are, because every question seems to have negativity in it. We have no reason to be negative about Andy signing for Liverpool. It is a great signing for us, as Luis's (Suarez) is. We will look forward to getting him fit, up and ready for work and he'll play when he's good and ready.
'The King' also questioned Torres' conduct and said that he was no longer important to Liverpool.
Everybody was disappointed that he left the club, Dalglish said. Most disappointing was the timing, but we move on. The football club will always be here, and no person is bigger than this football club. The club and the owners did everything we possibly could but it was not to be, so he moved on. He's playing for someone else now. The most important people are the people at this football club.
On how he will set his team to prevent Torres' threat, he said, We'll just play against any player they put on the pitch. We're more important than any player they've got.
© Copyright IBTimes 2023. All rights reserved.