Liverpool Transfer News: Rumors Of 3 Top Targets, Plus Status Of Christian Benteke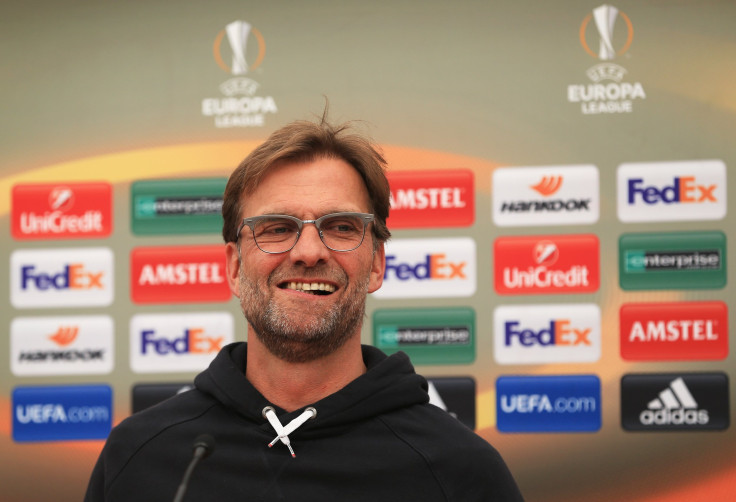 Entering his first full term at Anfield and seeking to make is mark up and down the entire roster, Liverpool manager Jurgen Klopp is in the early stages of a complete team overhaul and much of it starts with striker Christian Benteke.
According to reports and based off his three signings already, Klopp's made his intentions well known that Benteke, as well as Martio Balotelli, Lazar Markovic, Lucas, Adam Bogdan, and Tiago Llori are likely to go since no playing time will be available.
"A few things will happen, I'm pretty sure," the former Borussia Dortmund boss said. "I don't know exactly what but on both sides.
"It makes no sense to stay in the squad and be in the squad when you don't have a real opportunity to play. When there's no chance to play, it makes absolutely no sense.
"We have a few players, maybe, who want to leave us and I'm pretty sure that will happen. And one or two more players will join us from other clubs.
"It's a long time until the 31st of August and we have to work a little bit."
After taking over for Brendan Rodgers in October, Klopp helped Liverpool win 23 league matches and reach the Europa League final. However, the 49-year-old German is clearly building out the squad in his own tactical image.
The signal towards the exit is strongest for Benteke, who was linked to Crystal Palace earlier this month for a hefty £25 million bid after Klopp started the Belgian only eight times last term. Benteke netted nine goals and three assists in his first run with the Reds after he transferred from Aston Villa for £32.5 million last summer.
While it seems quite strange to move a player who was still an effective scorer despite pitch restrictions and an expensive one at that, Liverpool brought Klopp in to change the culture at Anfield and much of that starts with deconstructing the roster Rodgers built.
As for who Klopp desires for his new look reds, several reports indicate the German is sizing up Augsburg defender Ragnar Klavan, Newcastle United midfielder Georginio Wijnaldum, and 20-year-old Borussia Monchengladbach prospect Mahmoud Dahoud.
The Estonian center back Klavan, 30, has become a solid starting fixture for his Bundesliga side, making 125 appearances since 2012, and according to BBC Sport his fee is a rather minuscule £4.2 million. What's more, Klavan can maintain the backline until Mamadou Sakho returns from an Achilles injury and makes up for the loss of Kolo Toure and Martin Skrtel.
Klopp also turned to Wijnaldum after a failed attempt to land Udinese midfielder Piotr Zielinski, and according to Telegraph the Reds appear to be in the lead for the 25-year-old Dutch star. Newcastle are reportedly asking for £27 million, after paying PSV £14.5 milion last summer for Wijnaldum, but Liverpool believe they can drive the price down to £20 million.
A clever and durable scorer who totaled 11 goals and assisted five others in his first year in England, Wijnaldum could create a dangerous tandem with recent forward signing Sadio Mane from Southampton.
Like the potential move for Klavan, Klopp is also trying to tap his former league for Dahoud. Originally from Syria, Dahoud's impressed with his ability to win the ball in tough, clogged spaces as well as his passing.
However, even if Dahoud is acquired he will need some time to adjust. The youngster's logged only 33 appearances over the last to terms with Monchengladbach, though he netted five goals in his first full term.
© Copyright IBTimes 2023. All rights reserved.