LIVERPOOL TRANSFER RUMOURS: Carroll, Walcott, Dempsey and Ramirez Involved In Latest Speculation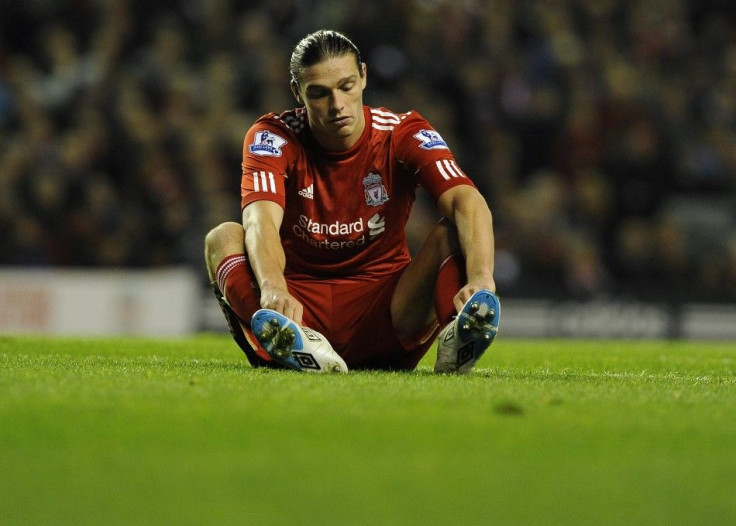 The future of Liverpool striker Andy Carroll has taken another twist with the Reds rejecting a bid by Newcastle to take their former local hero back on loan. The Press Association reports, however, that Liverpool boss Brendan Rodgers would consider offers to sign Carroll on a permanent basis.
Fulham, West Ham and Italian giants Milan have all been linked with a move for the 23-year-old England international. According to the Evening Chronicle, Carroll is eager for a return to the club which he left in a massive £35 million deal 18 months ago. The regional publication from the North East of England quotes a reported close friend of Carroll's about the player's future.
Andy's been told he can go, claimed the unnamed source.
Newcastle have bid and the wheels are in motion.
Andy knew three days ago of the interest from Newcastle but has been on holiday.
He's been keeping an eye on things though and would love to come back.
Rodgers stoked the fires of speculation over Carroll's future last week when he hinted that the target man might not figure in his plans at Anfield. And Carroll is said to be bemused at not having the chance to prove himself even during pre-season.
It still remains to be seen whether Liverpool would be willing to sanction what is likely to be at least a £20 million loss on their record signing.
According to the Daily Mail, Rodgers could use the £15 million the club could receive for Carroll to bid for Arsenal winger Theo Walcott. The England international has just a year to run on his deal at the Emirates and is reportedly unhappy with the terms offered on a new deal. Should the two parties fail to compromise, Arsenal could cash-in on Walcott, rather than lose him for nothing next summer.
Walcott would seem a good fit for Liverpool. The Reds currently lack pace attacking down their right side and at Swansea Rodgers utilized speed on both flanks with Nathan Dyer and Scott Sinclair. Liverpool would likely face competition from Chelsea, however, should they pursue their interest in Walcott.
Rodgers is also said to be an admirer of U.S. international Clint Dempsey. It had been reported that
Fulham would use Liverpool's interest in the goal-scoring midfielder as an enticement in their efforts to sign Carroll. TalkSport is now claiming that the Reds are poised to offer £5 million for the 29-year-old. Dempsey has just 12 months remaining on his contract at Craven Cottage and has admitted his desire to move to a bigger club.
Another advanced midfielder Liverpool are said to be looking at is Bologna's Gaston Ramirez. The 21-year-old has made a major impact with Serie A side Bologna and, according to TalkSport, the Reds will face competition from Tottenham as well as Juventus and Inter should they make a move.
Ramirez is poised to be an integral part of Uruguay's Olympic squad in London this summer where some good performances could see his currently reported £16 million asking price rise even higher.
© Copyright IBTimes 2023. All rights reserved.