Liverpool's Jurgen Klopp Responds To Bobby Firmino Speculation After Diogo Jota Hat Trick
KEY POINTS
Bobby Firmino was left out in Liverpool's 5-0 win over Atalanta
Diogo Jota stepped up and tallied a hat trick
Jurgen Klopp ensured that Firmino is still a vital member of the team
Liverpool's cohesiveness as a team remains intact after a dominant win over Atalanta in the UEFA Champions League on Tuesday.
Jurgen Klopp deployed a different lineup on the pitch as he kept star skipper Bobby Firmino sitting on the bench. Despite this major change, the Reds still lambasted their foes. Diogo Jota led the charge by attaining a hat trick in the team's 5-0 victory.
"Good performances never give me a headache," Klopp said, per Goal.
"Tonight, the decision was clear. It made sense first of all to use the good shape Diogo was in, and secondly, because of the way Atalanta plays and defends, we should use the skillset of Diogo to help us," he added.
Comparisons were already made on how Jota has already outscored Firmino since joining the club this past September. But the champion coach was quick to defend the Brazilian star from any speculation.
"The world is sometimes a bad place, that in the moment when somebody is shining we immediately speak about another player who played what feels like 500 games in a row. Without Bobby Firmino, we would not be in the Champions League even," Klopp stressed.
"He will be in the team, and for a lot of people in the world if you ask them 'what makes Liverpool special?' they would say 'the way Bobby Firmino is playing,'" he continued.
Klopp believes that he is just reaping the benefits of having a loaded lineup.
"For us, it is important that we have more than 11. Tonight, Diogo played a super, super game, but that says nothing about Bobby and has nothing to do with me causing headaches. I am more than happy that the boys played like they played tonight," he emphasized.
Liverpool has now won all three Group D games without conceding a goal, and tallying a win in one of their remaining matches should be enough to propel them to the knockout stages, BBC reported.
They are set to play on Sunday for an English Premier League match-up against Manchester City.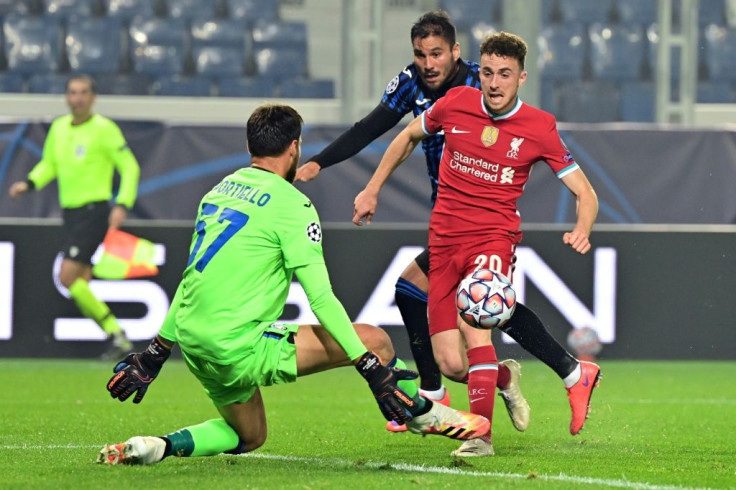 © Copyright IBTimes 2023. All rights reserved.