Long-Awaited Return Of Former WWE Women's Champion Likely Set For Survivor Series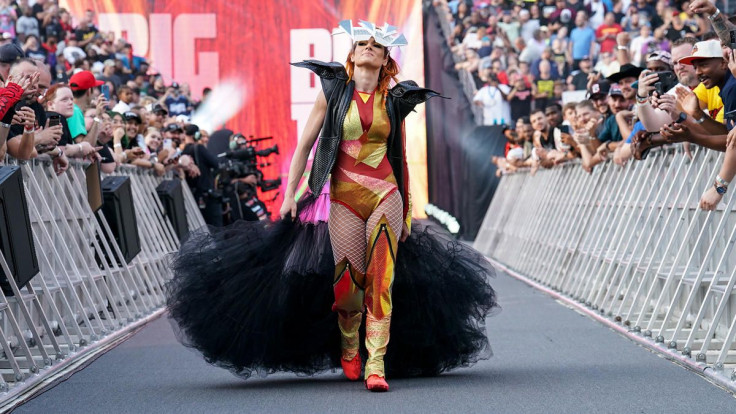 KEY POINTS
Becky Lynch has been out of action since July due to a separated shoulder
Lynch being the surprise fifth member of Bianca Belair's group makes too much sense not to do
WWE has been known to throw out red herrings to prevent leakage of important surprises
WWE has been trending in the right direction despite some injuries to their major stars, but the company is reportedly set to welcome Becky Lynch to the fold this weekend at the Survivor Series WarGames pay-per-view.
In a report by the paywalled Fightful Select, the former Raw Women's Champion is poised to be the fifth member in the women's WarGames match between Bianca Belair's side and Bayley's Damage Control faction.
"Lynch was discussed and planned as the fifth partner in the Survivor Series WarGames match that has been speculated for quite some time. As is often the case in pro wrestling, creative plans can absolutely change," the report noted.
The addition of Lynch would be a surprising one for sure as she was ruled out of action for quite sometime after separating her shoulder in the opening match of SummerSlam this past July against Belair.
At the time, Lynch's character was presented as a heel on WWE programming and while it was relatively successful, Lynch is simply too likable and charismatic to not be a babyface.
Lynch had an interview with Ryan Satin of the Out of Character Podcast during her time away from the ring and she revealed that WWE chief content officer Triple H appeared to have agreed with the fans in this regard.
"I talked to Hunter (Triple H) a little bit before and he was like, 'How do you feel about being a heel?' I was like, 'Honestly, it's fun, I like it. I feel I'm maybe more naturally inclined to be a babyface, people like me better as a babyface. Clearly, I'm doing my job if they don't like me,'" Lynch said while narrating the story.
"He goes, 'I feel we're swimming upstream keeping you as heel.' 'Yeah, I agree.' Then the creative was laid out."
Lynch did solidify her turn to being a face when she stood with Belair to fend off the then-newly formed Damage Control faction which saw the NXT call-up of Iyo Sky (formerly Io Shirai) and the returning Dakota Kai alongside Bayley.
Having Lynch be the fifth member of Belair's team makes too much sense not to happen since the groundwork had already been laid out, but the leaks have made both fans and observers alike cautious.
The report by Fightful Select could be easily chalked up to a red herring, though with the outlet's track record of credibility, they could very well be correct in predicting Lynch's return.
In any case, having Lynch back on the main roster will only help to bolster the growing women's division that WWE has on its hands and should she return at Survivor Series, the crowd pop is expected to tear the house down.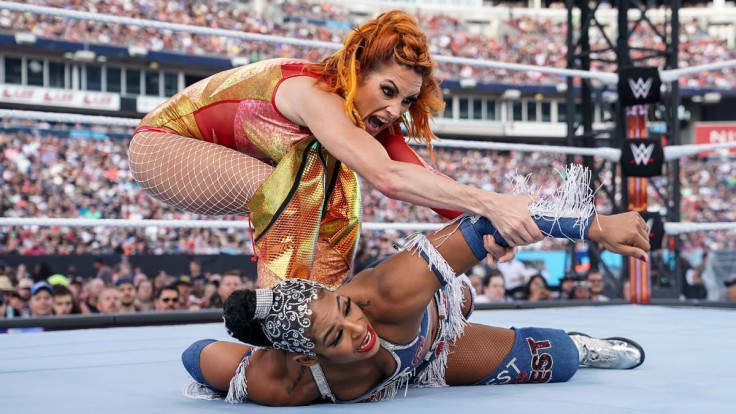 © Copyright IBTimes 2023. All rights reserved.