LOOK: Conor McGregor Cruises With His New Lamborghini Sport Yacht
KEY POINTS
Conor McGregor reveals his new Lamborghini sport yacht on social media
McGregor spends another lump sum of money on the yacht to pay tribute to his whiskey brand Proper 12
The UFC superstar says the boat has been his best purchase thus far
Conor McGregor has long been fond of luxurious things and is now enjoying his newest purchase.
There's still no concrete timeframe yet for his long-awaited UFC return, but McGregor hasn't failed to update his fans about his activities.
In fact, "The Notorious" has recently unveiled his newly-delivered Lamborghini super yacht on social media.
McGregor's top-grade sport yacht is reportedly worth more than $3 million and has a dual 4,000 horsepower V12 engine that can dash up to 70mph.
"Today is the day!!," McGregor announced on Instagram. "We officially take ownership of our brand new Lamborghini Sport Yacht! But first, the most important meal of the day."
In another Instagram post, the former UFC two-division champion flaunted his new boat to the world as he cruised with it along with his family.
See photos below:
Apart from the reported more than $3 million, McGregor is also said to have spent a further $500,000 on its customization.
Lamborghini will only produce 63 super yachts of the said model, and the Irish MMA superstar made sure that he will have the 12th edition to pay tribute to his whisky brand Proper 12.
"I am honored to secure the No. 12 edition of just 63 to be made," McGregor revealed on Instagram last year via Sunday World. "1963 being the year Lamborghini first began, and 12 being, well you know, Twelve! "
Over the course of his stellar UFC run, this wasn't the first time McGregor has splurged on luxurious things.
However, he previously told MMA journalist Aaron Bronsteter that his Lamborghini yacht is by far his most valued purchase.
"I would say my Lamborghini yacht," the 33-year-old said when asked what has been his best purchase thus far. "It's currently in Italy at the minute. It's ready for post-fight. I've a bit of work to be done after this bout, across the United States, and then I go to Italy. I'm going to christen my son in Italy with the family and some friends, and then I'm going to pick up my Lamborghini yacht."
"It's some vessel so I'm really excited to get into it and rally it around," he added. "I look forward to setting records on it also."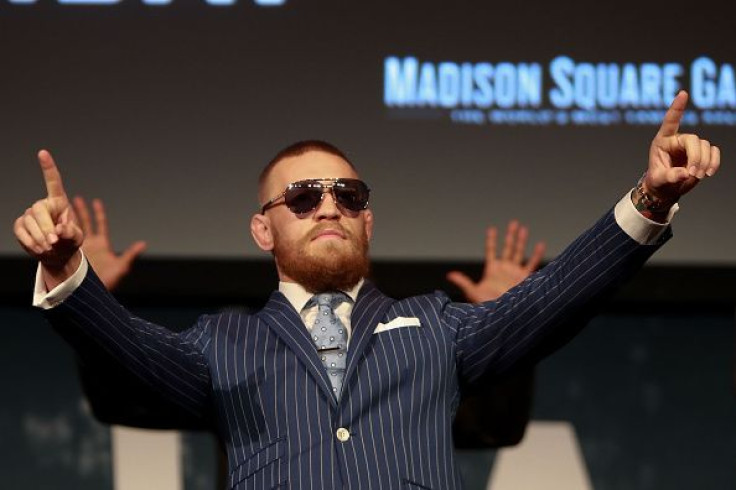 © Copyright IBTimes 2023. All rights reserved.