LOOK: LeBron James' Response Over 'Disrespectful' Comments By Jazz Announcers
The Los Angeles Lakers are already ahead by 20 points over the Utah Jazz as they approach the final two minutes of their Western Conference match-up when Tony Bradley tried to cut the deficit by two points. Bradley floated one up but was rejected by Kyle Kuzma, he got the ball back but was met again by Kuzma's palm – that's two blocked shots in a matter of seconds for the third-year forward out of, ironically, the University of Utah.
LeBron James, Dwight Howard, and JaVale McGee were jumping up and down on the baseline to celebrate the defensive stops made by Kuzma – but the celebration was met with criticism by the Jazz announcers on TV.
Matt Harpring and Craig Bolerjack were upset over LeBron's reaction – jumping on the sidelines with no shoes on. Reports from Bleacher Report posted the transcripts of the live exchange, calling the 34-year old's act as "disrespectful".
Harpring: Look at LeBron, he's on the court.
Bolerjack: With no shoes, mind you.
Harpring: What the heck is going on here?
Bolerjack: That's some disrespect right there. Please. This isn't playground ball.
Harpring: I mean they are clowning right now, on that bench side.
In response, LeBron went to Instagram with his response and the post was an eye-opener. The former MVP opted to look at the positive side of things despite being criticized for doing things that would make two young fans happy.
The Lakers' Twitter page posted a clip showing him signing his game-worn pair and gave them to two kids waiting at the sidelines who went back to their seats with joy.
The two teams will cross paths in March next year for back-to-back games, both in Vivint Smart Home Arena and at Staples Center and it will be something to watch out for other than the game itself.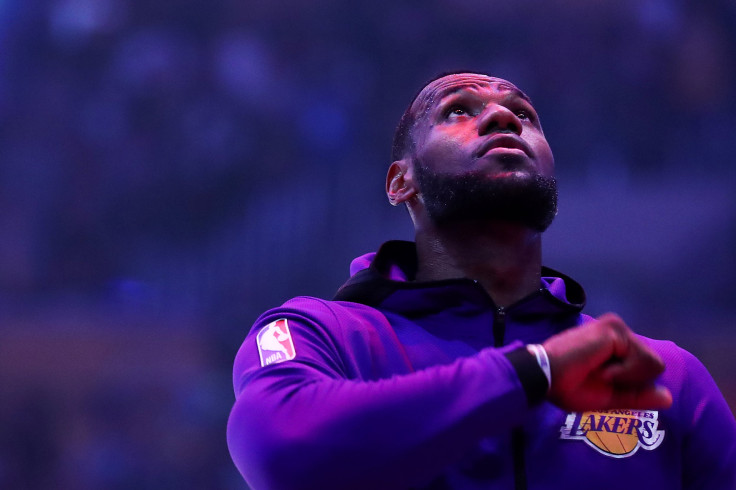 © Copyright IBTimes 2023. All rights reserved.