Los Angeles Chargers Injury Update: Will Melvin Gordon, Hunter Henry Play vs. Ravens In Wild Card Matchup?
The Los Angeles Chargers fell victim to the NFL's playoff formula, as they have to travel to Baltimore to take on the Ravens despite finishing with a superior 12-4 record. Making matters worse is the health of star running back Melvin Gordon, who was hurt in the fourth quarter of a meaningless game against the Denver Broncos on Sunday.
The plan is for Gordon to play next weekend in Baltimore, but his overall effectiveness might slip. Former NFL team doctor David J. Chao said Gordon likely suffered a high ankle sprain in his right leg; Gordon injured the same leg in late November, causing him to miss time.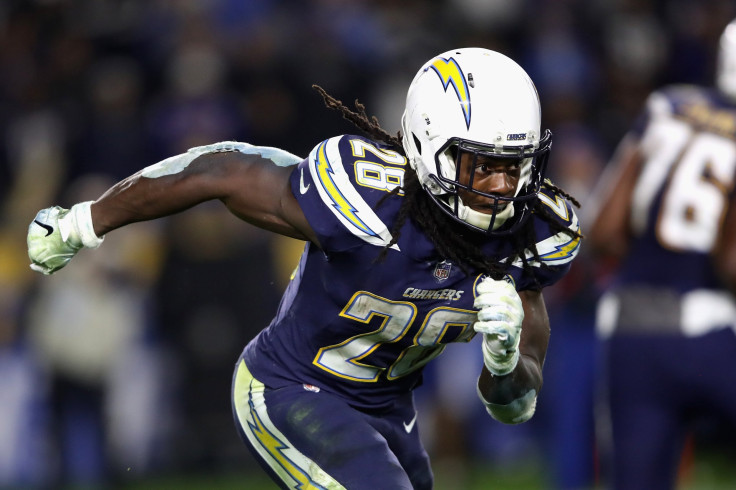 The starting back, who was on pace for a 1,000 yard season before the injury, has not eclipsed 50 yards rushing on limited carries in a game since the injury.
Chao noted that Gordon's running ability could be affected by this injury, as well as the brace he is still wearing for the November injury. Fortunately for LA, backup running back Austin Ekeler is back in the mix after an injury of his own.
One bit of good news for the Chargers is that tight end Hunter Henry is expected to return, after missing the entire 2018 regular season. The third-year player piled up 579 yards and four touchdowns as a solid receiving option for Philip Rivers in 2017.
The Chargers are 2.5-point underdogs in Baltimore. They lost to the Ravens at home, 22-10, in Week 16.
© Copyright IBTimes 2023. All rights reserved.