'Lost World' In Australia Uncovers New Species On Cape Melville [PHOTOS]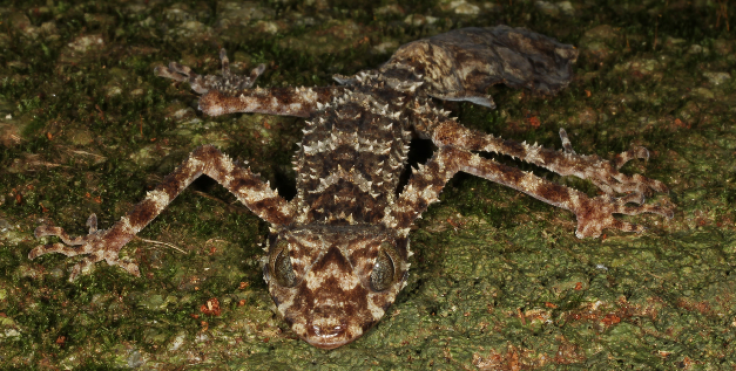 Scientists have found a "lost world" on a remote Australian peninsula that revealed three new species believed to be at least one million years old.
The expedition, a collaboration between James Cook University and National Geographic, brought tropical biologist Conrad Hoskin and Harvard University researcher Tim Laman to the Cape York Peninsula in northeast Australia, where they discovered a new leaf-tail gecko, a golden-colored skink and a boulder-dwelling frog, Agence France-Presse reports.
"All the animals from Cape Melville are incredible just for their ability to persist for millions of years in the same area and not go extinct. It's just mind-blowing," Hoskin said about the isolated rainforest that sits on top of rugged boulders.
The team accessed the remote mountain range by helicopter. While the base of the boulders had been previously explored, little is known about the world on top of the granite blocks seen only with satellite imagery.
"The top of Cape Melville is a lost world. Finding these new species up there is the discovery of a lifetime -- I'm still amazed and buzzing from it," Hoskin told AFP about the nine-mile rainforest range surrounded by granite boulders. "Finding three new, obviously distinct vertebrates would be surprising enough in somewhere poorly explored like New Guinea, let alone in Australia, a country we think we've explored pretty well."
During the first day of the expedition, the scientists discovered a new species of skink, a kind of lizard. The golden-brown skink, known as Saproscincus saltus, only lives in the rainforest plateau, as described in the journal Zootaxa.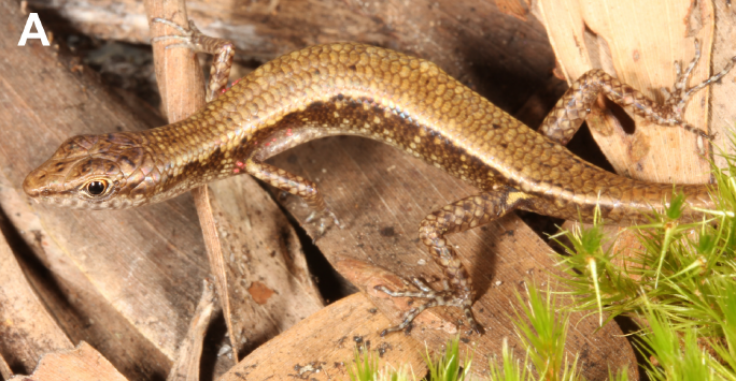 The team also discovered a new amphibian: the Blotched Boulder-frog. The frog stays in shaded areas during the dry season and feeds and breeds on top of the rocks during the wet summer season, National Geographic describes.
Scientists also spotted a new kind of gecko. The Cape Melville Leaf-tailed Gecko is distinct from its relatives thanks to its long legs, which are probably used to climb the tall rocks.
"In the animal world, long legs do seem to be adaptations to climbing around on boulders, and these fantastic newly described species are great demonstrations of this," Jodi Rowley, an amphibian biologist at the Australian Museum Research Institute and a National Geographic explorer, said.
The gecko discovery is particularly fascinating.
"The Cape Melville leaf-tailed gecko is the strangest new species to come across my desk in 26 years working as a professional herpetologist," Patrick Couper, from the Queensland Museum, said. "I doubt that another new reptile of this size and distinctiveness will be found in a hurry, if ever again, in Australia."
Hoskin says the rainforest ecosystem is largely responsible for keeping these new species alive for millions of years.
"It's protected by the boulder fields, which keep fire out and moisture in, which is quite conducive to hanging on to some really interesting rainforest creatures through time," he told The Australian.
The researchers plan on making another expedition to Cape Melville in the future. "There'll be more new species to find, for sure," Hoskin said.
© Copyright IBTimes 2023. All rights reserved.