Low-Carbon Cereal: Kellogg Climate Change Initiative Calls On Farmers, Supply Chain To Cut Carbon Emissions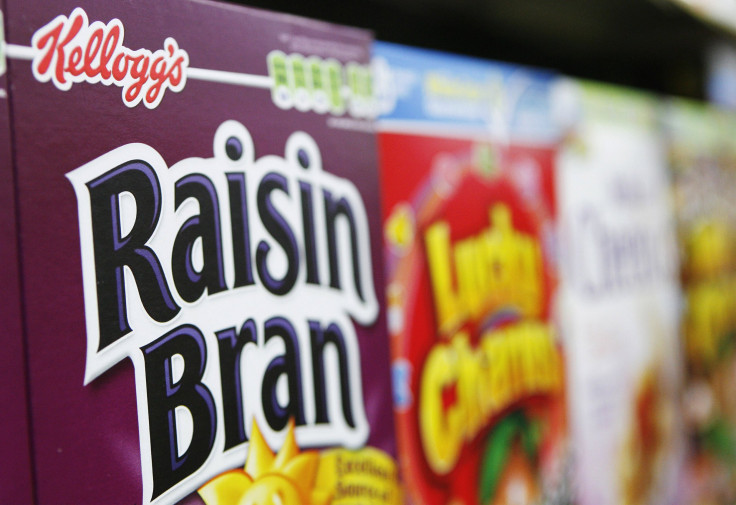 The Keebler Elves and their cereal siblings are lowering their carbon footprints, Kellogg Co. (NYSE:K) announced Wednesday. The cereal giant joins a wave of major U.S. businesses that are pledging to tackle climate change – not only by reducing their own greenhouse gas emissions but also by requiring the farmers and suppliers they work with to follow suit.
"We recognize that upstream agriculture emissions are the single largest source of emissions in our value chain and will focus our efforts on achieving agricultural emissions reductions," Kellogg said in its climate policy update. Across the United States, agriculture accounts for about one-tenth of total greenhouse gas emissions.
Kellogg's main competitor, General Mills Inc. (NYSE:GIS), made a similar announcement two weeks ago. Both initiatives are largely the result of Oxfam International's Behind the Brands campaign, which gathers information about how food and beverage companies deal with supply-chain challenges such as climate change, water scarcity and women's rights. The idea is to empower customers to call for changes in areas where companies might be lagging.
In Oxfam's recent assessment of the top 10 companies, Kellogg was ranked eighth while General Mills landed in last place. Other firms on the list include Nestlé SA (VTX:NESN), PepsiCo Inc. (NYSE:PEP) and Unilever N.V. (NYSE:UN).
"Climate change is putting hundreds of millions of people at risk of hunger and threatening everything from coffee and cereal to wine and chocolate," Oxfam spokeswoman Monique van Zijl told the Associated Press. "Kellogg is joining a growing list of companies that are putting the weight of their brands behind climate action."
As part of its new climate policy, Kellogg, based in Battle Creek, Michigan, said it will set a target for reducing emissions across its entire supply chain sometime next year. It will also require its suppliers to measure and publicly disclose their progress on reaching those emission-reduction goals. "This is significant, because at the end of the day, companies will only be able to reduce emissions in their supply chains with engagement and innovation from their suppliers," Irit Tamir, the policy lead for the Behind the Brands campaign, wrote on Wednesday. "Kellogg has committed to holding its suppliers accountable."
The company has also agreed to create a climate change adaptation policy that includes the needs of its smallest agricultural suppliers. Small-time operators are particularly vulnerable to higher temperatures, drought and flooding, which scientists say are getting more frequent and more intense because of man-made climate change. A recent study found that climate change poses a greater risk to global food production than previously thought. Rising temperatures not only damage heat-sensitive crops but also increase toxic air pollution, which harms crops even more.
Some skeptics of highly publicized initiatives like Kellogg's worry they could just amount to "greenwashing" – enabling companies to claim progress while sticking to the status quo. But private sector firms say they have become increasingly engaged on climate and environmental issues because they're worried about how their supply chains will fare in a warming future.
Sixty percent of Fortune 100 and Global 100 companies, for instance, have set renewable energy goals, emissions reduction targets or both, according to a 2012 study by Ceres, Calvert Investments and the World Wildlife Fund, the Washington Examiner noted. In June, a group of nearly 130 companies and 50 investors sent a letter to the Environmental Protection Agency in support of the agency's proposed power plant regulations.
"The new standards will reinforce what leading companies already know: Climate change poses real financial risks and substantial economic opportunities and we must act now," the group wrote.
© Copyright IBTimes 2023. All rights reserved.