Lower Open Likely For US Markets, Oil Jumps
The U.S stock markets may have a lower open Wednesday as mixed signals prevail on the U.S. stock index futures.
At 3:00 a.m. ET, Dow Jones Industrial Average futures were down 19 points pointing to a negative open of more than 21 points.
Futures on the S&P 500 and Nasdaq Composite were largely unchanged from the previous session. The market is watching global trade developments, especially the U.S-China negotiations.
On Wednesday, investors will also see the quarterly earnings of CVS Health, Bausch Health, Garmin, Agilent, Cheesecake Factory and Sturm Ruger among others. The Fed Reserve's minutes of the January policy-setting meeting will also come out today.
Oil booms
Wednesday also saw the oil prices booming. Prices moved to 2019 highs pushed up by supply cuts of OPEC and U.S. sanctions on Iran and Venezuela.
The U.S. West Texas Intermediate (WTI) crude oil futures hit 2019 highs at $56.39 per barrel at 0300 GMT on Wednesday, that was 0.5 percent up from the last close.
International Brent crude futures hit $66.58 per barrel, up 0.2 percent, from the last close and stood closer to the 2019 high of $66.83 per barrel of Monday.
OPEC-leader Saudi Arabia is expected to cut shipments of light crude oil to Asia in March to tighten the markets further.
But brakes on prices can come from the rising U.S. production and economic slowdown that will squeeze demand, analysts noted.
Gold prices hit a new high on Wednesday since April 19, 2018, as the dollar turned weaker over falling U.S. Treasury yields as optimism built up on trade talks between the United States and China.
Spot gold jumped 0.2 percent to $1,343.51 per ounce after a high of $1,346.73 earlier in the session. U.S. gold futures dipped 0.2 percent to $1,342.6 an ounce.
Asian markets up
Major Asian stock markets closed higher on Wednesday after President Donald Trump expressed that he would not mind extending the March deadline for China tariff hike.
Chinese markets closed higher after swinging between positive and negative territory. The Shanghai Composite moved up 0.2 percent while the Shenzhen Composite advanced 0.321 percent.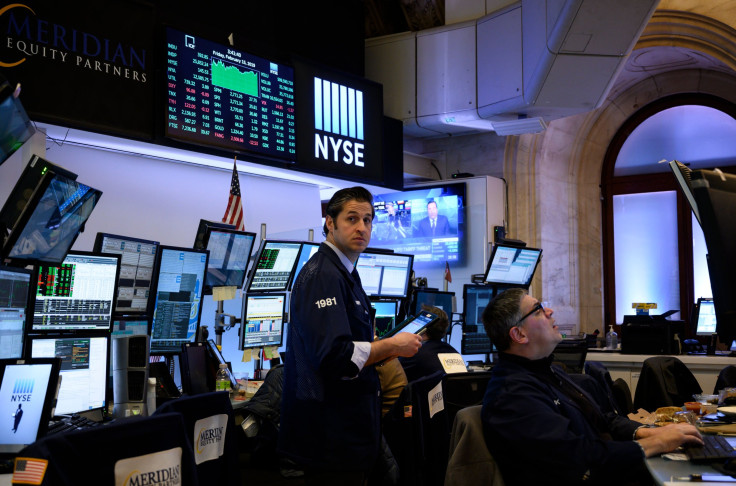 Hong Kong's Hang Seng index rose 0.9 percent in its final hour of trading.
Japan's Nikkei 225 jumped 0.6 percent while the Topix gained 0.43 percent to end its trading day. South Korea's Kospi rose 1.09 percent. However, Australia's ASX 200 slipped 0.17 percent.
European stocks zoomed Wednesday morning, amid hopes that the U.S and China could secure a trade deal. The pan-European Stoxx 600 moved up 0.4 percent during morning deals, with most sectors in positive territory.
© Copyright IBTimes 2023. All rights reserved.