Lowe's Shifts From Home Improvement: Retailer To Sell Exercise Equipment, Bedding, Scooters
As Lowe's (LOW) kicks off its Season of Savings sale on Thursday, shoppers may find some different products lining the aisles of the home improvement store this year.
In a departure from its normal product offerings, the retailer has stocked up on merchandise that it anticipates consumers might need amid the coronavirus pandemic, including exercise equipment, bamboo bedding, air fryers, movie projectors, Melissa & Doug toys, mattresses, and battery-powered scooters, CNBC reported.
The idea to add fitness equipment to its product line came about a year ago, Bill Boltz, executive vice president of merchandising at Lowe's, told the outlet. The company began talks with NordicTrack in 2019 and now plans to set up exercise equipment displays in select stores early next year as it tests the demand for these products with its customers.
"We thought that home fitness was one of those areas that we could play in as it relates to home improvement and we still feel that way," Boltz said. "The pandemic has just kind of escalated that."
The overhaul in merchandise at Lowe's, which typically offers traditional home repair and improvement products, could capitalize on new trends in consumer spending during the pandemic as Americans stay home more.
Consumers have shifted toward making more meals at home and at-home workouts as gyms and restaurant dining rooms remain closed across some of the U.S.
Also, for this holiday season, Lowe's will offer Christmas tree and wreath delivery for free with orders of $45 or more, starting Oct. 30. Home Depot also has a similar service.
Lowe's will also offer a new PROvember event throughout November, which will give deals to professional contractors on merchandise sold in-stores and online.
Shares of Lowe's stock were trading at $177.10 as of 10:30 a.m. EDT on Tuesday, up $2.57 or 1.47%.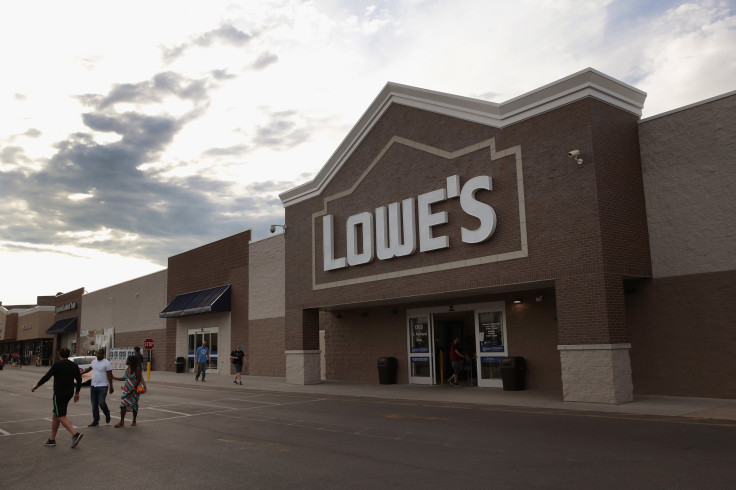 © Copyright IBTimes 2023. All rights reserved.