Macron Backs Iraq 'Sovereignty' On First Baghdad Visit
French President Emmanuel Macron met Iraqi leaders Wednesday on his first visit to Baghdad, stressing the war-scarred country must assert its "sovereignty" despite being caught up in US-Iran tensions.
Fresh from a two-day trip to crisis-hit Lebanon, Macron is the most prominent world leader to visit Iraq since Prime Minister Mustafa al-Kadhemi came to power in May.
He spent just a few hours in the Iraqi capital, where he held talks Iraqi counterpart Barham Saleh, Kadhemi, and an array of political figures to insist Iraq strike a path independent of regional tensions.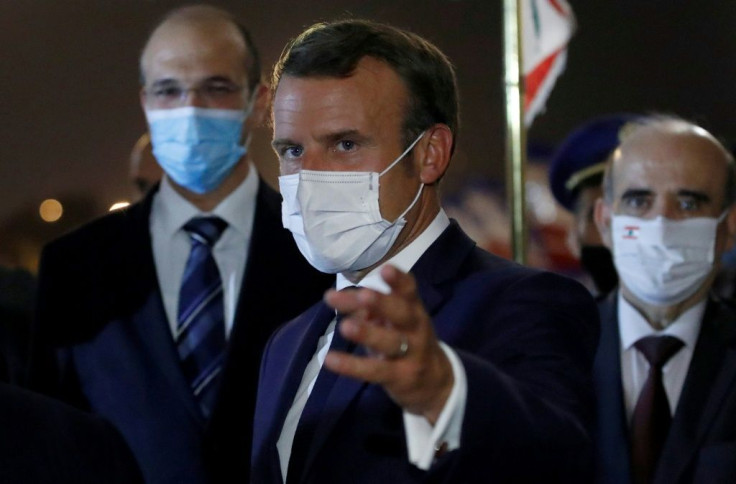 "Iraq has been going through a challenging time for several years, with war and terrorism," Macron said.
He noted that the country was still struggling to revive its economy, improve its education system and bring "military elements and militias" under state control.
Iraq has recently been rocked by a spree of targeted killings of activists, nearly a year after the start of mass public protests that were met with a bloody response.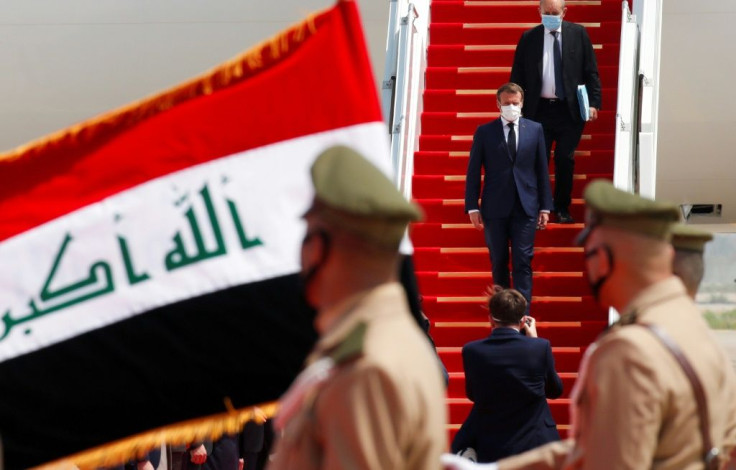 "These challenges are playing out in an extraordinarily tense regional context, with very strong Iranian sway and repeated incursions by Turkey, which is increasingly intervening in Iraqi domestic affairs", Macron said at his final press conference before leaving.
Ankara, which launched a cross-border assault on Kurdish rebels in the north in June, has clashed diplomatically with France over the conflict in Libya and eastern Mediterranean gas rights.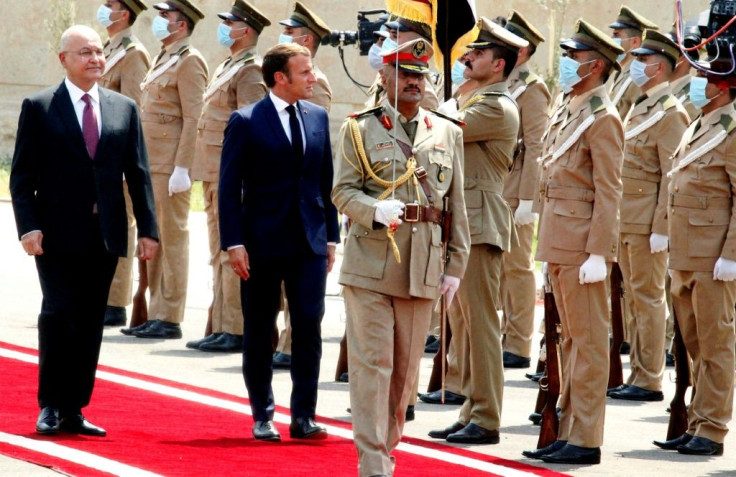 There were few details on the much-vaunted "sovereignty" initiative, but the visit did clear a path to more diplomacy.
Macron announced Kadhemi would visit Paris in the next month and Saleh said he looked forward to a longer trip to Iraq by Macron in 2021.
The French leader pledged to revive a 2019 cooperation agreement signed with Kadhemi's predecessor on reconstruction, cultural projects and economic ties.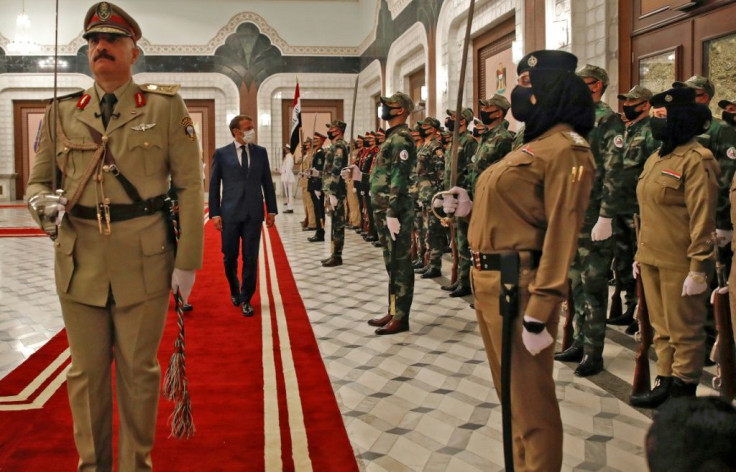 He said he had even had initial discussions on a nuclear energy plant but added it would need "transparency and trust."
"You have a transition to lead. France will be by your side so the international community can help," Macron said.
Iraq's premier said he hoped France and Europe as a whole could help "restore stability" to the rocky region.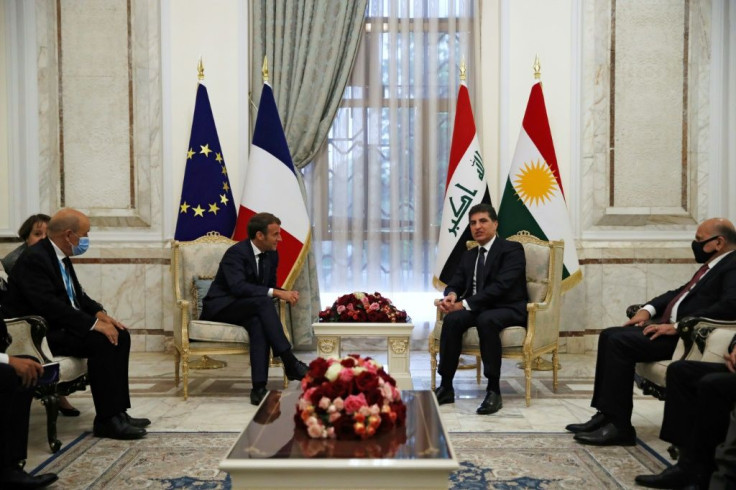 "We do not want to be an arena for confrontations but a zone of stability and moderation", Kadhemi said.
Iraq has been caught for years between its two main allies Iran and the United States -- a balancing act that has become increasingly tortured since Washington's withdrawal in 2018 from a multilateral nuclear deal with Tehran.
France, one of the key remaining backers of the 2015 nuclear agreement, called for de-escalation after a US strike on Baghdad in January killed top Iranian general Qasem Soleimani and prompted Iran to launch missiles against US troops in Iraq.
France has stressed its support for Iraq in recent tumultuous months.
Top diplomat Jean-Yves Le Drian, who was the only minister to accompany Macron from Lebanon to Iraq, had also visited Baghdad in July and urged the leadership there to "dissociate itself from regional tensions".
Unlike most foreign visitors, the French president did not stop over in Arbil, capital of Iraq's autonomous Kurdish region, but instead met Kurdish president Nechirvan Barzani in Baghdad.
In the wake of the Islamic State group's territorial defeat regionally, the last contingent of French troops deployed in Iraq as part of an international coalition pulled out earlier this year.
Last year, Iraq sentenced to death 11 French nationals who had joined IS.
"Those who have made the free choice to go and fight" in Iraq should "be prosecuted in this state," Macron said on Wednesday.
"It was like that in the past, it will be like that in the future," he added.
Macron's lightning visit immediately followed intense talks in Lebanon -- his second visit to Beirut since a colossal August 4 explosion at the Lebanese capital's port killed more than 180 people.
Karim Bitar, a political science professor in France and Lebanon, said the French leader was focusing on Lebanon and Iraq as he believes Paris could play a mediating role if regional tensions escalate further.
"France has very good relations with Saudi Arabia and it also has pretty strong business relations with Iran," in a context where Tehran has significant influence in Beirut and Baghdad, Bitar told AFP.
"Macron is definitely trying to make a push for a France-facing Middle East," he added.
© Copyright AFP 2023. All rights reserved.