Macron Makes First French Presidential Visit To Mongolia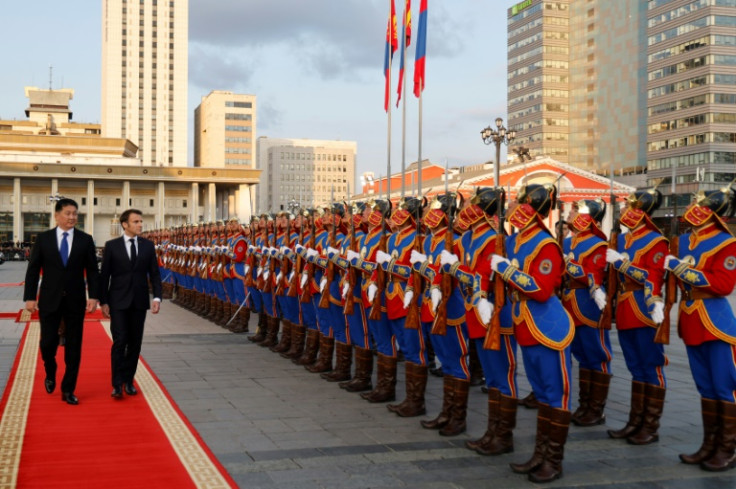 Emmanuel Macron on Sunday made a brief but symbolic visit to Mongolia, the first by a French president to the country nestled between China and Russia that is of growing strategic interest in the West.
The French head of state was greeted by a traditional Mongolian guard of honour after landing in the capital Ulaanbaatar following the G7 summit in Hiroshima, Japan.
Macron then attended a reception at Sukhbaatar Square, which contains a large statue of Mongolian revolutionary hero Damdin Sukhbaatar and a monument to Genghis Khan.
Ukrainian President Volodymyr Zelensky was the star guest at the G7, where he addressed Western allies and leaders of non-aligned nations like Brazil and India.
Since the Russian invasion of Ukraine in February 2022, France has stepped up diplomacy with countries that have not explicitly condemned it -- of which Mongolia is one.
In Ulaanbaatar, where he will only spend an evening, Macron will dine with President Ukhnaa Khurelsukh, the Elysee said.
He will also visit the museum of Genghis Khan, named for the 13th-century Mongol conqueror, which will lend part of its collection to the Nantes History Museum in western France for an exhibition scheduled for October.
Macron will then leave for Paris at the end of the evening.
"The fact that Mongolia will be on the route back allows us to make this historic first (visit) and gives it a special meaning," an Elysee source said.
Mongolia was looking to "diversify its partnerships in order to be more robust and able to deal with its large Russian and Chinese neighbours," the source added.
Paris is seeking to "loosen the constraint exerted on Russia's neighbours" and open up their choice of options, the French presidency source explained.
Mongolia can also be part of European efforts to diversify supplies "to guarantee our energy sovereignty," the source added.
The vast north Asian country has been the subject of growing interest in recent years from the United States as part of a strategy to thwart the rise of China.
Eighty-six percent of Mongolia's total exports go to China, half of which is coal.
Mongolia has struggled with political instability since its first democratic constitution in 1992, when it emerged from the Soviet orbit.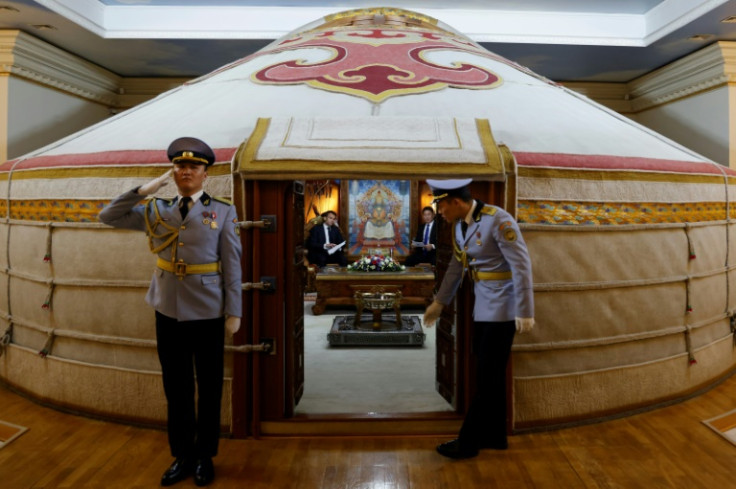 © Copyright AFP 2023. All rights reserved.