Macy's To Reopen 80 More Stores Memorial Weekend: Here's Where
Following the temporary closure of all of its stores because of the coronavirus pandemic, Macy's (M) is gearing up to reopen another 80 stores over Memorial weekend.
Macy's began reopening its stores on May 4 in markets where allowed. The company currently has about 190 Macy's and Bloomingdale's stores open or about 80% of its store fleet with expectations to reopen all its stores by late June.
Stores that will be reopening, starting on Friday, are located in Connecticut, Florida, Hawaii, Minnesota, Missouri, Pennsylvania, Virginia, USA Today reported. Locations already open are situated in Florida, Missouri, Arizona, Colorado, Georgia, Indiana, Nevada, North Carolina, Oklahoma, South Carolina, Tennessee, and Texas, the news outlet said.
To accommodate the reopening of its stores, Macy's has implemented a series of enhanced cleaning and safety procedures to protect its customers and employees from the spread of the coronavirus. The company is also continuing to offer curbside pickup at some of its stores, including locations that are currently closed to the public for in-store traffic.
Macy's said since reopening its stores during the coronavirus pandemic it has seen customer demand "moderately higher" than it expected. The department store retailer also said it is continuing to monitor consumer behavior and is remaining flexible based on the changes that COVID-19 has brought.
Macy's is also looking to secure additional financing from its banking partners and is confident that it will receive the monies before it is needed. Macy's reported preliminary sales for the first quarter and said it reportedly expects a loss of about $1.1 billion for the quarter based on the impact of the coronavirus.
"This is a challenging time for the country, for retail and for Macy's, Inc," Jeff Gennette, chairman and CEO at Macy's, said in a statement. "COVID-19 has impacted the lives of many of our colleagues and customers, and health and safety remain our top priority. We closed all of our stores - Macy's, Bloomingdale's and Bluemercury - on March 18, which had a significant impact on our first quarter results.
"Looking back, our performance in February was solid and in line with our expectations, but we saw a precipitous decline in sales with the stores closure in March. As a developed omnichannel retailer, we experienced a steady uptick in our digital business in April, which was encouraging, but only partially offset the loss of sales from the stores. The digital performance was driven by strong execution and enhanced fulfillment options, including curbside pickup where allowed."
Gennette continued, " We are taking the right steps to ensure that Macy's, Inc. will emerge on the other side of this crisis a strong, resilient company and ready to serve our customers."
Shares of Macy's stock were up 2.96% as of 12:25 p.m. EDT on Thursday.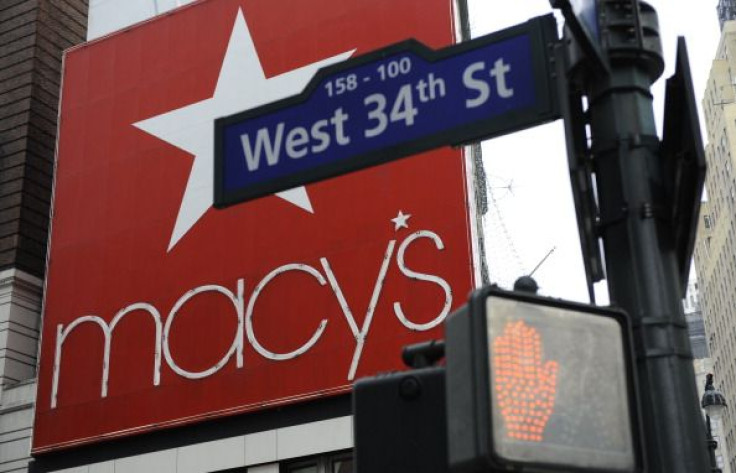 © Copyright IBTimes 2023. All rights reserved.