Madden NFL 13 Player Ratings: Aaron Rodgers, Calvin Johnson Lead Rankings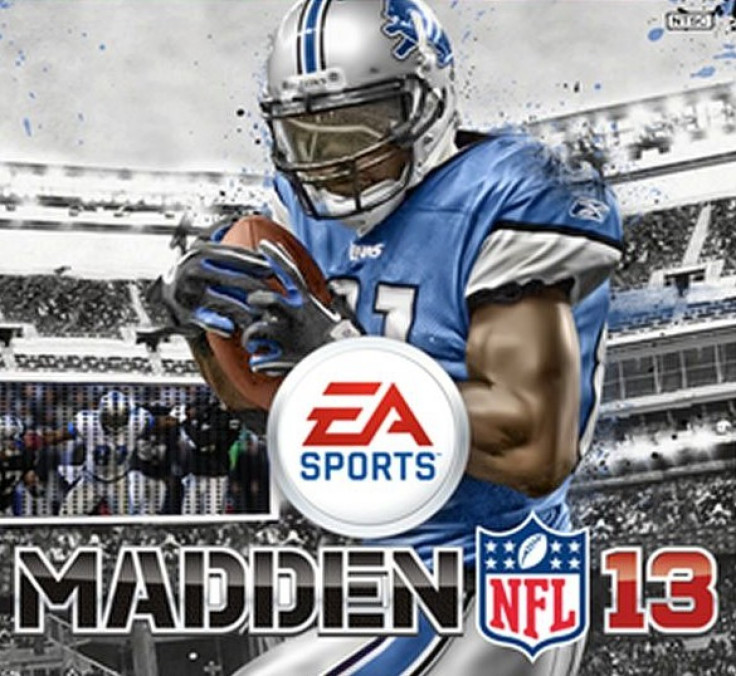 The latest version of the most popular sports video game of all-time is set to be released.
Madden NFL 13 can be purchased for PS3 and Xbox 360, beginning on Tuesday, Aug. 28. The game was first created in 1988, featuring John Madden on the cover.
Calvin Johnson will appear on this year's cover, after winning a fan vote. He is the first Lions player to be on the cover since Barry Sanders in 1999.
Johnson is one of the top players in Madden '13, earning an overall player rating of 99. He led the league with 1,681 receiving yards in 2012.
Below is a list of the top rated players for each offensive position in this year's game.
Quarterback
Aaron Rodgers-99
Tom Brady-98
Drew Brees-98
Eli Manning-97
Ben Roethlisberger-95
Peyton Manning-93
Philip Rivers-92
Matthew Stafford-91
Tony Romo-90
Michael Vick-89
Running Back
Maurice Jones-Drew-97
Adrian Peterson-97
Arian Foster-96
LeSean McCoy-95
Ray Rice- 95
Matt Forte-93
Frank Gore-92
Steven Jackson-92
Jamaal Charles-91
Michael Turner-91
Receiver
Calvin Johnson-99
Rob Gronkowski-97
Larry Fitzgeral -97
Andre Johnson-97
Vernon Davis-95
Jimmy Graham-95
Steve Smith-95
Wes Welker-95
Roddy White-94
Hakeem Nicks-94
© Copyright IBTimes 2023. All rights reserved.