Magnetic Man Attracts 50 Spoons to his Body to Break Guinness Record [PHOTOS, VIDEO]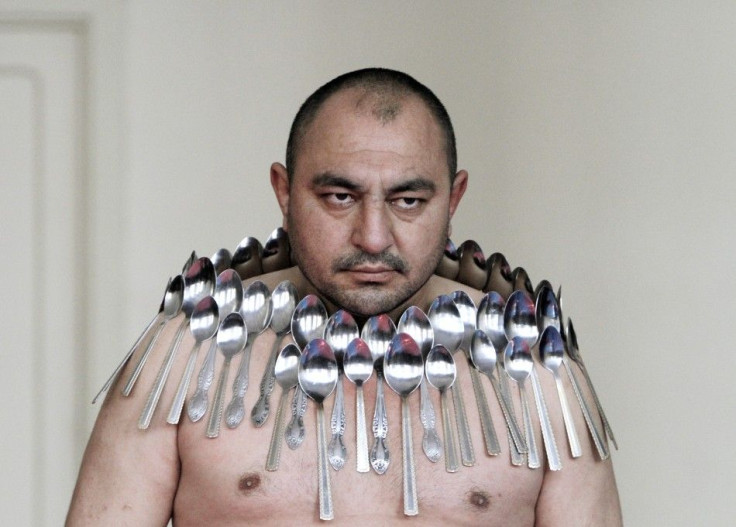 Georgian human magnet Etibar Elchyev flabbergasted everyone by balancing more than 50 metal spoons and a car hood on his chest.
Elchyev, 39, balanced steel spoons on his body in an attempt to break the Guinness World Record for "Most spoons on a human body, in Tbilisi. He even magnetized a car hood to his body, with a man sitting on it.
I am pleased with today's results, but I am not in a hurry to lay all my cards on the table immediately. As soon as you do it, everything is over," Elchyev said, according to The Telegraph.
As you have seen I announced I would balance only 27 spoons but showed I could do 50 instead. So, next time I might show not 150, but even more. My goal is to set a world record which no one else can break, he added.
Elchyev is a kick-boxing trainer and discovered the magnetic property of his body less than a year ago.
Check out the Telegraph video here
© Copyright IBTimes 2023. All rights reserved.