Mainland Visitors To Hong Kong Down For First Time In 20 Years, Trend Likely To Continue Amid Animosity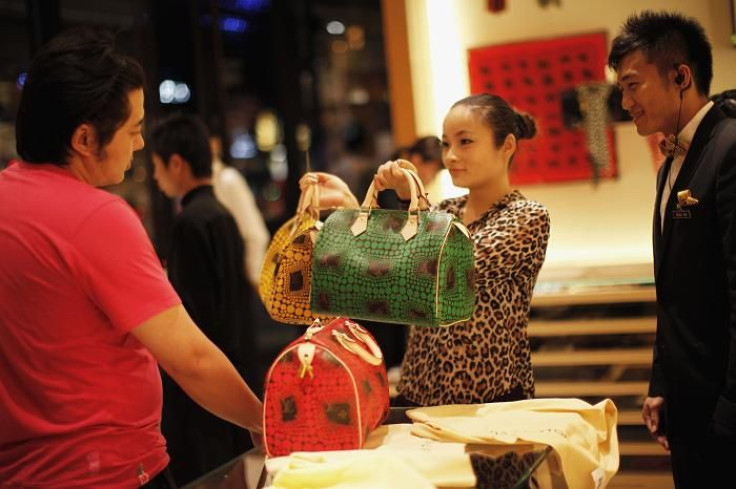 For the first time in almost 20 years, the number of mainland visitors to Hong Kong during the nationwide Lunar New Year holiday fell. According to figures by the Hong Kong Immigration Department, mainland visitors in Hong Kong for the typically busy holiday period were down by 0.16 percent compared to last year. That may seem like a small drop, but it is significant in comparison to last year, when mainland visitors jumped by 13.7 percent jump compared to the previous year.
Tourism and retail analysts fear that growing animosity between Hong Kongers and visiting Chinese mainland shoppers, who have been blamed for being a nuisance to local citizens because they flood markets and drive up prices, is responsible for the declining trend.
"It is the first time I have seen a drop during the Chinese New Year. That is due to a series of protests against mainland visitors. Some of them have given up on Hong Kong," Joseph Tung Yao-chung, Hong Kong's Travel Industry Council's executive director, told the South China Morning Post. "I fear the situation will worsen."
Tung added that this year Hong Kong only saw 400 package tour groups from the mainland during the first five days of the Lunar New Year holiday, compared to more than 500 last year.
This weekend will also mark the second protest this month organized by Hong Kong residents against mainland visitors. According to a separate South China Morning Post report, hundreds of people have already signed up to participate in this weekend's protest, which will take place near the Tai Tong Road light rail station, an area commonly frequented by mainland visitors. The group is also lobbying to cancel visa permits that allow mainlanders to visit Hong Kong multiple times.
The protests earlier this month had a similar focus, but took place at the New Town Plaza in Sha Tin. Only about 100 protesters attended the rally, but the group became increasingly threatening toward shoppers and traders by yelling "mainlanders go back to the mainland." Some held signs with similar sentiments.
According to Yiu Si-wing, a member of Hong Kong's legislative council and a tourism expert, Tung's fears of a continued downward trend are likely to be true. "Hong Kong does not welcome mainlanders while other countries are doing the opposite. The U.S. is also making its visa policy friendlier to mainlanders," Yiu said.
At the same time, the withdrawal of mainland interest could have something to do with China's corruption crackdown, which has resulted in Chinese officials refraining from showing outward signs of wealth. Changing travel trends among mainland Chinese may also be at play, with fewer people choosing nearby Hong Kong as a destination and shifting toward South Korea and Japan or even Europe.
© Copyright IBTimes 2023. All rights reserved.