Major League Baseball Announces 2012 All-Star Rosters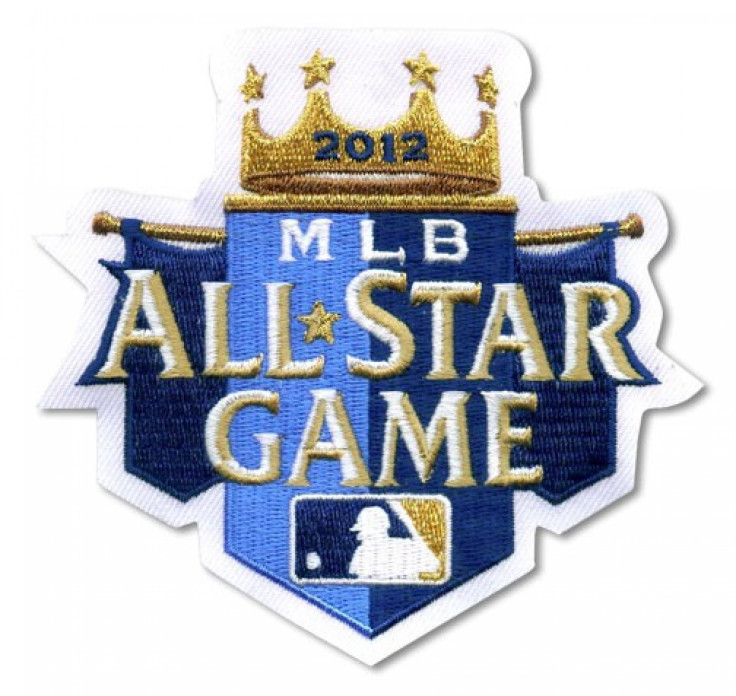 Major League Baseball announced its All-Star rosters Sunday afternoon ahead of the All-Star game which will be played on July 10 at Kaufmann Stadium in Kansas City.
The major controversies so far are that neither Chipper Jones, nor Bryce Harper was selected to the National League squad, though both are in the Final Vote contest where fans can add one more player to each roster.
The other National League Players who are part of the Final Vote are Atlanta's Michael Bourn, David Freese of the Cardinals and Aaron Hill of the Diamondbacks.
In the American League, the Final Vote selections are Jonathan Broxton of the Royals, Yu Darvish of the Rangers, Ernesto Frieri of the Angels, Jason Hammel of the Orioles and Jake Peavy from the White Sox.
The winner of the game wins home field advantage in the 2012 World Series for their league.
Here's a look at the rosters:
AL starters
1B: Prince Fielder, Tigers
2B: Robinson Cano, Yankees
3B: Adrian Beltre, Rangers
SS: Derek Jeter, Yankees
OF: Josh Hamilton, Rangers
OF: Curtis Granderson, Yankees
OF: Jose Bautista, Blue Jays
DH: David Ortiz, Red Sox
Bench: Matt Wieters, Orioles; Paul Konerko, White Sox; Ian Kinsler, Rangers; Asdrubal Cabrera, Indians; Miguel Cabrera, Tigers; Adam Jones, Orioles; Mike Trout, Angels; Mark Trumbo, Angels; Adam Dunn, White Sox; Joe Mauer, Twins; Elvis Andrus, Rangers; Billy Butler, Royals.
Pitchers: David Price, Rays; CC Sabathia, Yankees; Chris Sale, White Sox; Justin Verlander, Tigers; Jered Weaver; Angels; C.J. Wilson, Angels; Jim Johnson, Orioles; Chris Perez, Indians; Fernando Rodney, Rays; Matt Harrison, Rangers; Felix Hernandez, Mariners; Joe Nathan, Twins.
NL starters
C: Buster Posey, Giants
1B: Joey Votto, Reds
2B: Dan Uggla, Braves
3B: Pablo Sandoval, Giants
SS: Rafael Furcal, Cardinals
OF: Matt Kemp, Dodgers
OF: Carlos Beltran, Cardinals
OF: Melky Cabrera, Giants
Bench: Yadier Molina, Cardinals; Bryan LaHair, Cubs; Jose Altuve, Astros; Starlin Castro, Cubs; David Wright, Mets; Ryan Braun, Brewers; Carlos Gonzalez, Rockies; Andew McCutchen, Pirates; Carlos Ruiz, Phillies; Ian Desmond, Nationals; Jay Bruce, Reds; Giancarlo Satnton, Marlins.
Pitchers: Matt Cain, Giants; R.A. Dickey, Mets; Lance Lynn, Cardinals; Gio Gonzalez, Nationals; Steven Strasburg, Nationals; Aroldis Chapman, Reds; Joel Hanrahan, Pirates; Craig Kimbrel, Atlanta; Cole Hamels, Phillies; Jonathan Papelbon, Phillies; Clayton Kershaw, Dodgers; Wade Miley, Diamondbacks; Huston Street, Padres.
© Copyright IBTimes 2023. All rights reserved.