Making Child Marriage A Policy Priority: 'Girls Not Brides' Google Hangout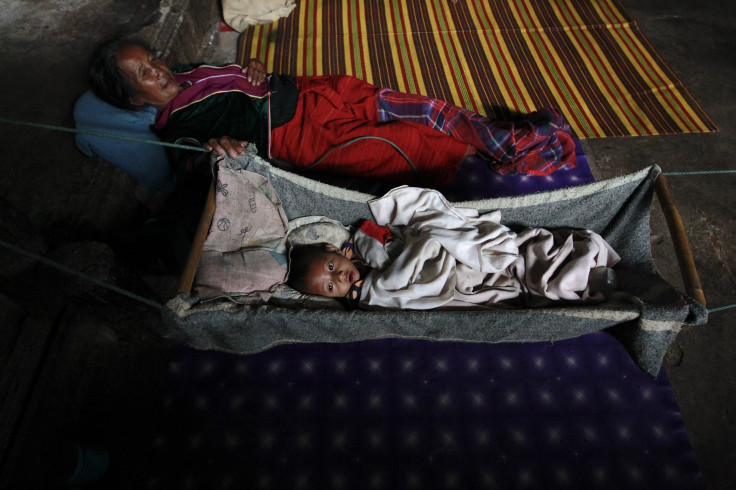 A new report by the Council on Foreign Relations dives into some harrowing statistics on the rates of child marriage around the world, as well as into what can and should be done to change them. Rachel Vogelstein, the author of the report and a fellow in CFR's women and foreign policy program, discussed aspects of the issue during a Google Hangout with Lakshmi Sundaram, the global coordinator of the Girls Not Brides action group, and Jennifer Redner, a senior program officer at the International Women's Health Coalition. For starters, Vogelstein said that child marriage is far more prevalent than many people believe.
"The number of women married as children is staggering," Vogelstein said. "The U.N. estimates that one in three women ages 20-24 ... approximately 70 million women ... were married under the age of 18." Furthermore, she said, there are 5 million girls under the age of 15 who are married every year, or 13,000 per day. Many are as young as 8 or 9 years old, and are married despite laws that forbid it.
"There are only four countries that have no law whatsoever [prescribing a minimum marriage age]," Vogelstein said. Those countries are Yemen, Saudi Arabia, Gambia, and Equatorial Guinea. "And yet, 14 million women under 18 are married every year. In some places, when the government attempts to enforce these laws, we've seen violence."
Child marriage is detrimental not only to the health of girls in terms of abuse and the potential of dying during childbirth, but also to the health of the children they bear who are more likely to suffer from low birth weight and malnutrition, among other ailments. But even more relevant, Vogelstein said, is the instability that child marriage helps perpetuate on a national level. Most countries where child marriage is common tend to be ones with fragile governments or ones at high risk for natural disasters. "Reports out of Afghanistan and Niger confirm that families are pursuing this [child-marriage] strategy in times of crisis or conflict in an attempt to preserve resources," she said. "It really exacerbates poverty, illiteracy, poor health and instability."
All three speakers emphasized that if the U.S. were to make the end of child marriage a foreign-policy priority, it would help stability in countries such as Afghanistan and South Sudan, which are important nations in terms of U.S. policy. After all, when children are allowed to stay in school longer, their earning power grows, they said.
Answering a question about whether organizations such as Girls Not Brides were interfering with other cultures, Redner responded that the ability to decide if, when and who you marry is a universal right.
"We're not making decisions for them," Redner said. "We're trying to provide the opportunity for girls to have a choice and a chance and to make decisions about their own lives."
Sundaram also said that, despite common perceptions in many communities, there are no religions that endorse child marriage. "That's why it's important that any work done is rooted in communities, just going through the implications of child marriage and thinking about what are some of the reasons this practice has been taking place," she said.
Watch the full Google Hangout here:
© Copyright IBTimes 2023. All rights reserved.