Malala Criticizes World Leaders For Failing Chibok Schoolgirls 300 Days After Boko Haram Abduction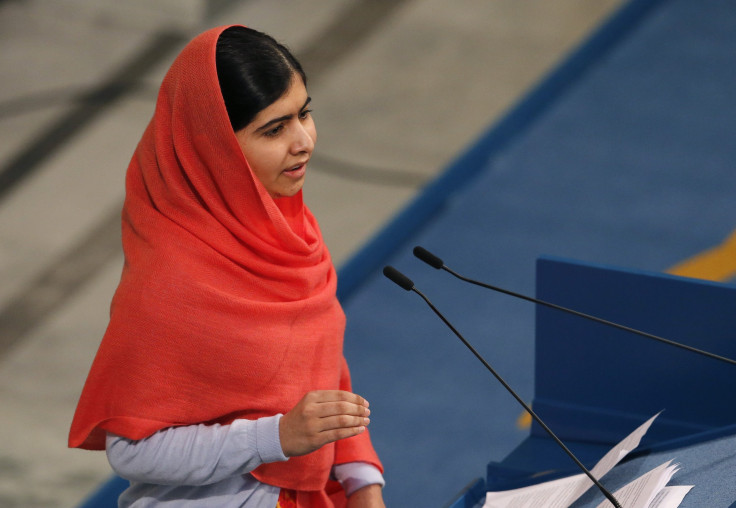 Nobel Peace Prize winner Malala Yousafzai called for global action to help release more than 200 Nigerian schoolgirls kidnapped by Boko Haram as the Nigerian militant group intensified its campaign along the northern border with Niger Sunday. Yousafzai, an education activist who gained international attention after being shot by a Taliban gunman on a school bus in 2012, criticized world leaders for not doing enough to rescue the school girls who were kidnapped 300 days ago and urged Nigeria's incoming government to make the girls a priority, the Guardian reported.
"Nigerian leaders and the international community can and must do much more to resolve this crisis and change their weak response to date," she wrote in a post on her website. "Politicians running for office in the upcoming March elections should not only demonstrate their empathy but finally take some responsibility for this tragedy. The leaders of Nigeria should commit to work together and make the case of the Chibok girls a priority in their first 100 days in office, as well as the education of every Nigerian child."
Malala's father, Ziauddin Yousafzai, also published an open letter Sunday calling on Nigerian President Goodluck Jonathan to take "resolute action" to rescue the girls from Boko Haram, ABC reported. The Pakistani education advocate argued it was the Nigerian government's duty to bring all of the girls home alive and safe.
The abduction of the school girls in April drew international attention to the Boko Haram crisis in Nigeria's northeast and put pressure on Jonathan's government to address the growing insurgency. Despite its pledge to save the girls, the Nigerian government has yet to make progress on the issue and has been criticized for allowing the Boko Haram crisis to escalate. The group has operated increasingly outside its stronghold in the northeast, moving across Nigeria's borders into neighboring countries, including Chad, Niger and Cameroon.
At least five people were killed in southeastern Niger Sunday after a suspected Boko Haram bomber targeted a market in the town of Diffa, Reuters reported. The attack is the second by the militant group in the area in the past three days as a force of 2,500 Chadians prepared to launch a joint military offensive with other regional powers. Nigeria's government has cited the security issues sparked by the group's violence in justifying its decision Saturday to postpone the country's scheduled Feb. 14 election by a month.
© Copyright IBTimes 2023. All rights reserved.
FOLLOW MORE IBT NEWS ON THE BELOW CHANNELS