Malala Yousafzai: Pakistani Girl Shot By Taliban In Stable Condition, But Remains In Danger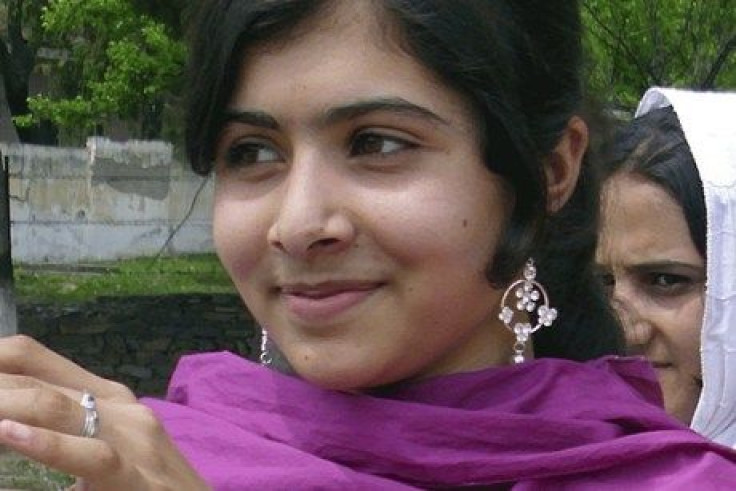 Pakistani surgeons have successfully removed a bullet from the head of Malala Yousafzai, the fourteen-year-old girl who was shot by Taliban gunmen after she became a symbol for the rights of young women to receive an education.
She is reportedly in stable condition following an operation, which took place in a hospital in Peshawar. She remains unconscious and may need additional treatment overseas.
The Pakistan Tribune newspaper reported that the next three or four days will be crucial to her survival.
Two other girls were also wounded in the attack.
Taliban gunmen had shot her as she walked home from school in the Swat Valley in northwestern Pakistan earlier in the week, prompting outrage and condemnation -- including protests against the militants -- across the country.
The president and prime minister of Pakistan condemned the shooting and vowed to continue their battle against Islamist militants. President Asif Ali Zardari also said his government will continue to encourage women's education.
Prime Minister Raja Pervez Ashraf personally phoned Malala's father to promise that the Islamabad government will pay for all medical treatment she incurs.
Opposition leader Imran Khan also offered to pay for the girl's medical treatments, while condemning the attackers, but also putting part of the blame on the government itself.
"Condemn the brutal terrorists who target anyone including young girls," he tweeted. "These governments -- [federal] and [provincial are] culpable of negligence."
General Ashfaq Parvez Kayani, chief of the Pakistani army, called Malala an "icon of courage."
The Pakistani media also piled on.
An editorial in The News declared: "Malala Yousafzai is in critical condition today, and so is Pakistan. We are infected with the cancer of extremism, and unless it is cut out we will slide ever further into the bestiality that this latest atrocity exemplifies."
The Pakistan Taliban explained they shot the girl because she "promoted secularism" and "so-called enlightened moderation," by encouraging girls to go to school.
A spokesman for the group, Ehsanullah Ehsan, warned that her life remains in danger, according to BBC Urdu.
"It's a clear command of sharia [Islamic law] that any female, that by any means plays a role in war against the mujahedeen, should be killed," he said.
Ehsan also told Agence France Presse that Malala had been repeatedly warned not to criticize the Taliban.
"She is a Western-minded girl. She always speaks against us. We will target anyone who speaks against the Taliban," he said.
Moreover, an Islamist paper, the Urdu-language Ummat, downplayed the incident, by declaring: "The international media is giving undue coverage to the incident to malign Pakistan and Islam. The government and media should be careful while issuing statements as foreign elements are in search of incidents to prove Pakistan [is] an extremist and a failed stated."
Pakistani authorities will now have to find a way to protect the young girl.
M. Ilyas Khan, a BBC correspondent in Pakistan, commented: "Even if Malala Yousufzai survives, life is not going to be the same for her and her family. No place in Pakistan is safe for people targeted by militant groups. She may have to live under state security or in asylum abroad. In either case, her life and her ability to campaign for girls' education in north-western Pakistan will be severely limited."
Malala became a celebrity of sorts three years ago by writing a diary about her life which chronicled her time in the Swat Valley under the Taliban, who ordered the closing or destruction of hundreds of girls' schools, not only in Swat, but also in the nearby provinces of Bajaur and Mohmand.
Although Taliban forces were driven out of Swat by 2009, the government has rebuilt very few of the educational institutions since that time.
Malala's misfortune will now likely put more pressure on the government and military to crack down harder on the Taliban and other militants who plague the country.
© Copyright IBTimes 2023. All rights reserved.