Malaysia Sets Minimum Wage For Private Sector; 3 Million Workers To Be Benefited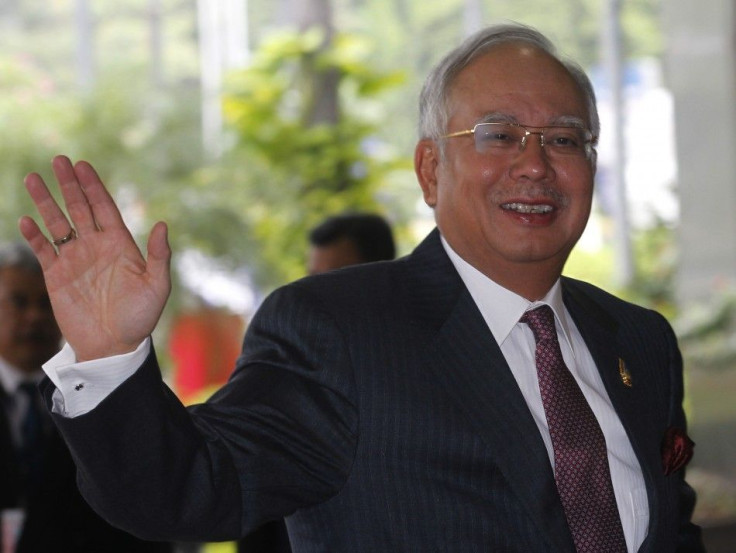 Malaysia has set the minimum wage for the private sector, covering all economic sectors except domestic services, saying it would benefit more than three million low-income workers.
Malaysian Premier Najib Razak said Monday that the minimum monthly pay would be 900 ringgit ($297) for private-sector workers in Malaysian peninsula and 800 ringgit ($264) in the poorer eastern states of Sabah and Sarawak, the Associated Press reported. Domestic workers, including maids and gardeners, have been excluded under the new order.
This is a special present from the federal government to all employees in our beloved country, Najib said on the eve of May Day, the international workers' day. The introduction of the minimum wage is a historic moment for Malaysia. The lowest-paid will now be guaranteed an income that lifts them out of poverty and helps ensure that they can meet the rising cost of living.
Once the Minimum Wage Order is gazetted, employers will be given six months to implement it, he said. However, employers of micro enterprises will be given 12 months to do so as we understand they will need more time to make the necessary adjustments and ensure their businesses are not affected.
The 12-month grace period will not be applicable to small professional businesses like medical clinics or law firms, even if they have very few employees.
Employers who face difficulties in implementing the minimum wage order could apply for an extension, Najib said.
The minimum wage rule was being implemented to discourage the dependency on foreign workers and to equip Malaysia to evolve into a high-income nation, the Premier said.
Najib said the minimum wage scale would be periodically reviewed to accommodate the concerns of the workers, who have been demanding for a higher range between 1,200 ringgit and 1,500 ringgit. He said setting a higher minimum could cost many their jobs, and negatively impact the nation's economy and the labor market.
In making their recommendations, the National Wage Consultation Council carefully assessed the economic conditions, Najib was quoted as saying by the New Straits Times.
Citing a World Bank Survey, Najib said the Malaysian wages rose an average of 2.6 percent a year in the past decade while the labor productivity rose 6.7 percent.
He justified the varying wage scale in the peninsula and the rest of the country, saying that there were differences in salaries and cost of living.
The announcement ahead of the general elections, expected to be held this year, has got certain small and medium-size businesses worried because it may hurt their competitiveness.
Najib, who recently handed out cash to low-income families and hiked the salaries of civil servants, is believed to be aiming at boosting the public support for the ruling coalition.
© Copyright IBTimes 2023. All rights reserved.