Malaysia Shows It's No Philippines, Summons Chinese Envoy After Intrusions In South China Sea
KEY POINTS
A survey boat was seen off the coasts of the Malaysian states of Sabah and Sarawak
Malaysia's premier ruled out compromises over any threats in the South China Sea
16 Chinese warplanes breached Malaysian airspace in June, angering Kuala Lumpur
Malaysia has summoned the Chinese ambassador to protest against the presence of Chinese vessels in its coastal waters in the South China Sea, making it clear that, unlike the Philippines, it would not go soft on any threats to its sovereignty from its giant neighbor.
Kuala Lumpur's sharp reaction comes as intruding Chinese vessels were spotted in Malaysia's exclusive economic zone (EEZ) off the island of Borneo, reported Al Jazeera.
A statement by the Malaysian Ministry of Foreign Affairs said Chinese vessels, including a survey boat, were operating off the coasts of the Malaysian states of Sabah and Sarawak in contravention of 1982 United Nations Convention on the Law of the Sea.
Malaysian Prime Minister Datuk Seri Ismail Sabri Yaakob has said his country will not compromise with any country if there is a threat in the South China Sea.
Malaysia's reaction may come as a surprise to Beijing, which conducts such incursions regularly but is accustomed to meek reactions from most of the litteral states in the disputed waters, except probably Vietnam and Malaysia. China claims vast areas of the South China Sea under its so-called Nine Dash Line, but there are competing claims from other littoral states like Vietnam, Phlippines, Malaysia, Indonesia and Brunei over the the waters and islands in the area.
Philippines has reported the continuing presence of Chinese vessels inside its EEZ since March. Though the country did file a diplomatic protest, it has been slow and unsure in dealing with Chinese incursions. As of last week, over 150 Chinese vessels still remain inside the waters claimed by Manila in the South China Sea.
Manila won a an arbitral ruling in its favor from a UN-backed international tribunal in July 2016, invalidating China's territorial claim over the South China Sea, but Beijing has rejected the verdict. Philippine President Rodrigo Duterte has failed to press home that advantage, trying to strike a friendly tone with the country's giant neighbor despite grave provocations by Beijing. Most Filipinos do not support Duterte on this, and boxer Manny Pacquiao who has called out Duterte for his deference to Beijing, is aiming for the presidency in next year's elections.
Philippines' unwilligness to lock horns with Beijing over its legitimate claims and Duterte's vacillations may have emboldened China to play the same game with other countries. But Malaysia has been clear about its stance every time such incursions occur.
Just after 16 Chinese warplanes breached Malaysian airspace in June, Kuala Lumpur summoned China's ambassador over the incident, which it described as "a serious threat to national sovereignty and flight safety." It further displayed its resolve to protect its territory by holding a massive drill, displaying its anti-surface capabilities by test-firing three Exocet missiles in the South China Sea.
This time too, Kuala Lumpur has made its displeasure known. Though it did not elaborate on the number of ships involved or when the incident took place, its stance was clear. "Malaysia's consistent position and actions are based on international law, in defense of our sovereignty and sovereign rights in our waters," it said in a statement. "Malaysia had also protested against the previous encroachments by other foreign vessels in our waters."
Last year Malaysian and Chinese ships were locked in a months-long standoff in the sea off Sarawak where Petronas, Malaysia's national oil company, was exploring for oil and gas.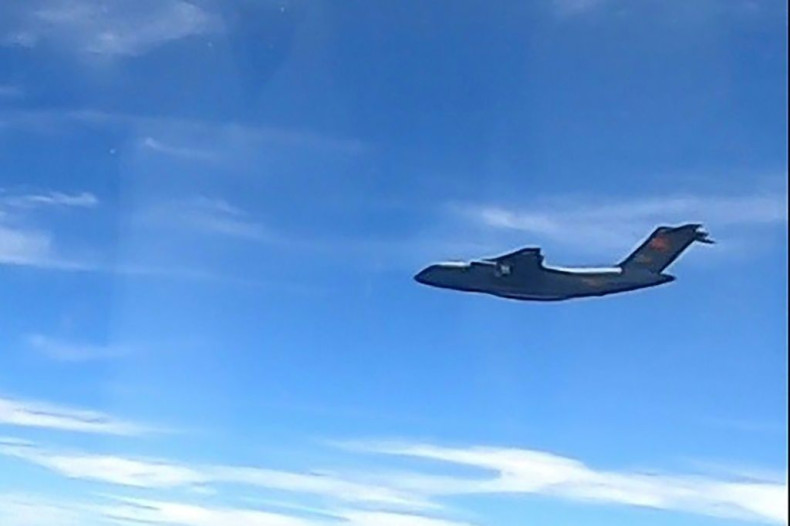 © Copyright IBTimes 2022. All rights reserved.