Man Attacked By Pack Of Monkeys Dies After Falling From Roof Of Home
A 40-year-old man in India died Tuesday after he fell from the roof of his home, while escaping from a pack of monkeys.
According to local media reports, the monkeys attacked the man, while he was at his home in the northern state of Uttar Pradesh. The man, identified as Ashish Jain, had gone for some work on the second floor of his house when the animals pounced on him.
In a bid to escape from the creatures, Jain moved to the edge of the building and fell down after tripping. Jain injured his head severely due to the fall. He was rushed to a nearby hospital in critical condition. Doctors at the hospital later declared him dead.
It remains unclear who else was at home at the time of the incident. The total number of monkeys involved in the attack is also not known.
Local residents have reported the monkey menace to the authorities, but there has been no strategy established to capture the monkeys that frequently attack and hurt people, East Coast Daily reported.
In a similar incident in the same state, a 52-year-old man died after he fell down from the roof of his house in an attempt to get away from monkeys. The victim, identified as Horilal, lived alone in the house. He had gone to the roof of his house Tuesday evening when a pack of about 30 monkeys charged at him. While attempting to flee, he accidentally fell from the roof and suffered serious injuries, reports said at the time. Neighbors rushed the victim to a hospital, where he was declared dead. "Horilal died because of monkeys. The government should do something about it. There are over 100 monkeys who target our houses and crops every day," the victim's relative said at the time, India Today reported.
In July, a 4-month-old child died after being allegedly tossed off a roof by a monkey. Nirdesh Upadhyay, 25, was with his wife and their son on the terrace when a troop of monkeys jumped onto the roof. The couple tried to drive them away, but one of the creatures grabbed their child. Within minutes, the monkey threw the baby off the roof. The child fell off the house and died on the spot.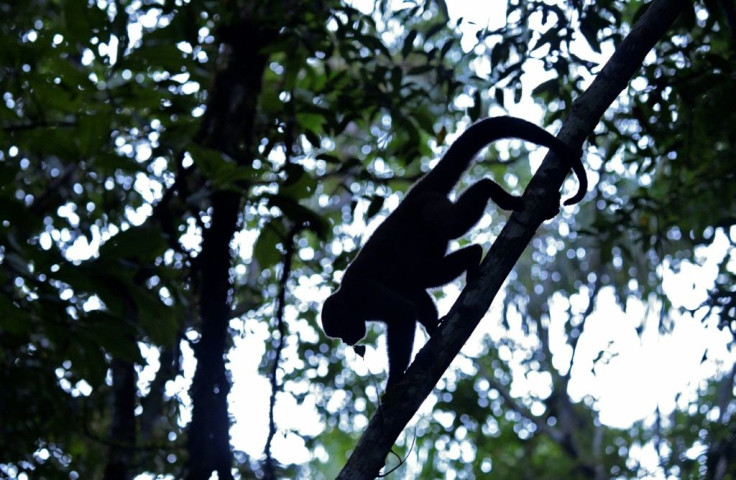 © Copyright IBTimes 2023. All rights reserved.