Man Injects Semen In Arm To Treat Back Pain, Doctors Baffled
In a bizarre incident, a man in Ireland was found to have been injecting himself with his own sperm in order to cure a chronic lower back pain. Reports surfaced after the 33-year-old unnamed man from Dublin was admitted to the Adelaide and Meath Hospital for treatment.
Writing about the incident in a report published by the Irish Medical Journal, Dr. Lisa Dunne revealed the patient had been injecting himself in his right arm with his own semen for 18 months. She called the method "innovative."
"He had devised this 'cure' independent of any medical advice," Dr. Dunne wrote in her report, titled "'Semenly' Harmless Back Pain: An Unusual Presentation of a Subcutaneous Abscess." The patient used a hypodermic needle he bought online to administer the procedure, the report said.
His was hospitalized after his back pain became severe when he tried lifting a heavy steel object three days prior to being admitted. Following treatment at the facility, his condition improved, but that was also when his highly unusual "cure" was discovered by doctors, who noticed his swollen arm. However, the man got himself discharged without having the fluid build-up in his arm drained.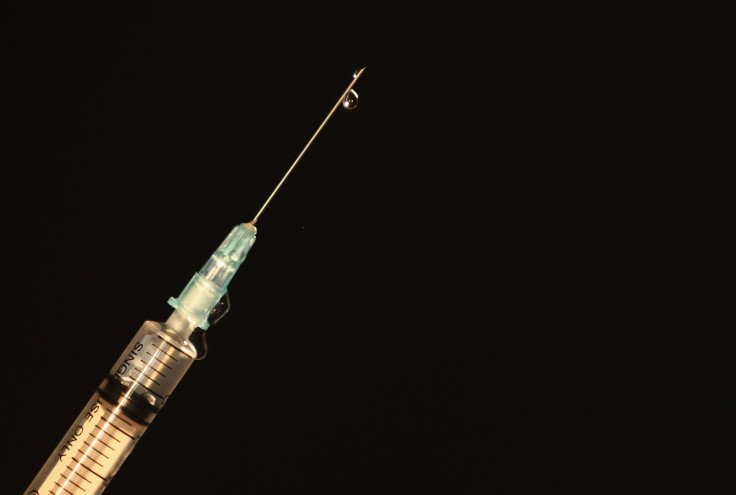 The report mentioned the case as one of the first of its kind. It said while instances of people injecting harmful substances in their body, in order to kill themselves, have been documented, another instance of sperm injection as a cure was yet to be recorded.
"Although there is a report of the effects of subcutaneous semen injection into rats and rabbits, there were no cases of intravenous semen injection into humans found across the literature," it said.
Dr. Dunne also warned people about the dangers of carrying out such experiments without proper medical training.
"...the dangers of venepuncture [injection] when carried out by the untrained layperson are highlighted as well as the vascular and soft tissue hazards surrounding the attempted injection of substances not intended for intravenous use. ... The case also demonstrates the risks involved with medical experimentation prior to extensive clinical research in the form of phased trials inclusive of safety and efficacy assessments," her report read.
© Copyright IBTimes 2023. All rights reserved.