Man Mauled To Death By Lion He Illegally Kept In His Backyard
A man was mauled to death by a lion he kept as a pet at his family home in the eastern Czech Republic on Tuesday.
Michal Prasek, 33, was found dead by his father in the lion's cage in their backyard Tuesday morning. He immediately alerted the police who reached the scene and shot dead the two lions, a male and a pregnant female, in the enclosure in order to retrieve the body. The body was pulled out and Prasek was declared dead on the scene. The body was sent for autopsy in order to determine the cause of death.
Police spokesperson Lenka Javorkova said, "The incident between the lions and the owner had fatal consequences. In order to reach the owner, the police officers from the intervention unit had to shoot the two lions. The doctor recorded the death of the owner on the spot, and an autopsy was ordered. The man was right in the lions' pen," Expats reported.
The lions were brought to the area in 2016 and were a menace since then. The owner was keeping them illegally in the backyard and did not have the required permissions. Prasek was denied planning permission to build the pens and was charged for illegal breeding. Despite multiple attempts by local authorities, the issue could not be resolved and the owner stopped letting anyone into the property, BBC reported.
Tomáš Kocourek, Zdechov mayor, said he received several complaints stating that Prasek walked the lions around the village on a leash. In 2018, a cyclist collided with one of the lions while it was being taken for a walk. The lion also reportedly attacked the cyclist who was hospitalized with injuries.
"Today's incident will perhaps finally help to resolve this long-term problem," Kocourek said.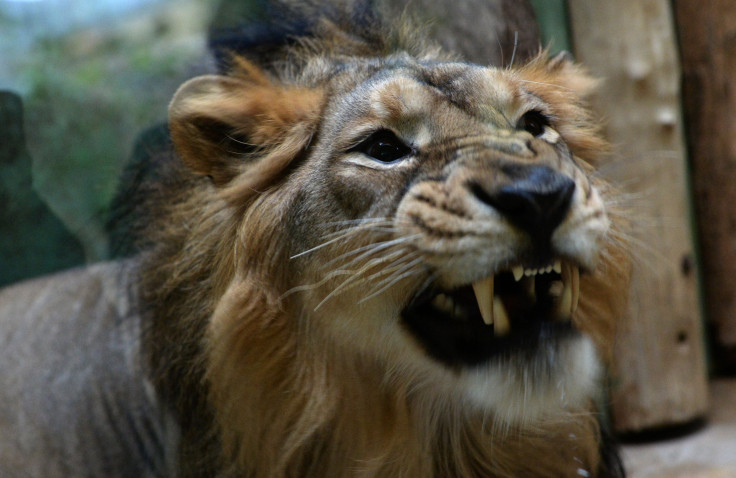 In a similar incident in January, a man was mauled to death by lions after he illegally entered the zoo enclosure in the Indian state of Punjab. The man in his 20s scaled the 20-foot wall of the zoo which had four lions. He was attacked by two lions for over 10 minutes. Zoo staff rushed to help the man after they heard screams. He was rushed to a hospital where he succumbed to injuries.
"The two buses which were inside the safari were immediately sent out and a team of men were rushed inside, after first sending the lions inside their enclosure," Punjab Wildlife Chief Dr. Kuldeep Kumar said, adding no tranquilizers were used in the rescue operation.
Kumar added the intruder was first spotted by a lioness. "Lionesses have a very curious nature. She instantly attacked the man, caught hold of his neck and then dragged him along," he said.
© Copyright IBTimes 2023. All rights reserved.