Man Who Brutally Killed Burglar Gets 19-Year Jail Term
KEY POINTS
A 32-year-old man stabbed to death one of the burglars who broke into his home in October 2021
The victim was repeatedly stabbed in the head, face, arms and neck
The man's alleged involvement in drug dealing was pinpointed as the reason burglars broke into his home
A 32-year-old man in the U.K. was sentenced to nearly two decades in prison after brutally stabbing a burglar to death during a break-in.
Karl Townsend was sentenced Friday to 19 years in jail after blinding 31-year-old Jordan Brophy and severing his jugular vein in a savage knife attack, Liverpool Echo reported.
Townsend was cleared of murder but was found guilty of manslaughter.
Brophy was killed on Oct. 29, 2021, after he and three others broke into Townsend's home in Halewood, England, while the latter and his family were out, the BBC reported.
The burglars arrived at the property on Beechwood Avenue in a convoy of vehicles and had a getaway driver outside, Liverpool Crown Court heard.
Townsend saw the break-in via a phone app connected to the home's video doorbell. He then rushed to his home with a kitchen knife in hand to confront the four intruders. Townsend was accompanied by his younger brother Jamie Cunningham, who was also carrying a knife.
Townsend stabbed Brophy repeatedly in the head, face and arms inside his property. The 32-year-old also stabbed him in the neck on the road outside, the court heard.
Authorities were called to the scene at around 6:30 a.m. on Oct. 29, 2021. Brophy was taken to hospital but eventually died.
Six men were arrested in connection to the case within two days of the incident, according to a report from Merseyside Police.
"Jordan Brophy was no angel, he had a number of previous convictions and was under investigation for other matters at the time," Judge Andrew Menary stated during Townsend's sentencing, according to the BBC. "Whatever he was doing on the night, he plainly did not deserve to die as he did."
The mother of the deceased, Lisa Ward, told the court that her son was not perfect but did not deserve to die.
"[He] was by no means perfect and innocent, but never did anyone ever, ever, have the right to take him from me," Brophy's mother said, according to the outlet.
Townsend's alleged involvement in drug dealing was pinpointed as the reason burglars broke into his home, the Liverpool Echo reported.
During sentencing, Menary said that Brophy and his accomplices had been after Townsend's stash of drugs in a "targeted smash and grab."
Townsend had admitted previous involvement in the supply of drugs, but he maintained that he stopped these activities around six weeks before the October 2021 incident, according to the outlet.
"I have no doubt that they were after your stash of controlled drugs, because I have no doubt that at that time your principal source of income was dealing in class A and B drugs," the judge stated, according to Liverpool Echo.
Cunningham, 23, of Halewood, was acquitted of murder and manslaughter at an earlier trial. He was given a community sentence of two years supervision, with 10 days of rehabilitation activity, after he pleaded guilty to possession of a bladed article halfway through a retrial.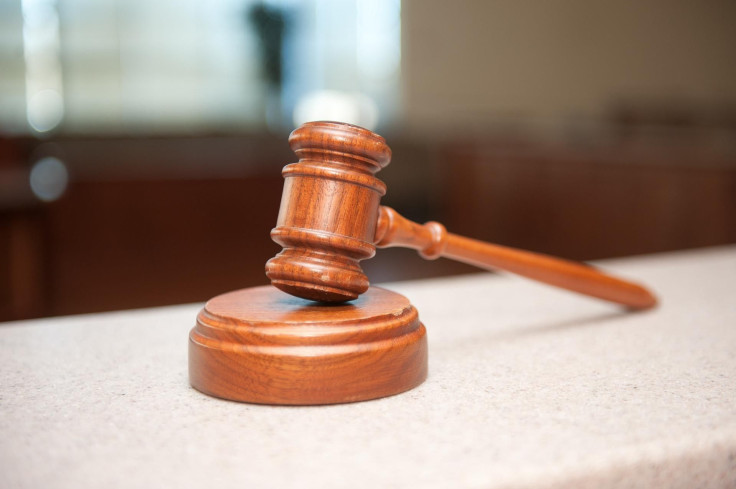 Karl Townsend was jailed yesterday for 19 years after blinding former primary school friend Jordan Brophy in a savage knife attack before severing his jugular vein. The 32-year-old was cleared of murder by a jury, but was found guilty of manslaughter.