Manchester City And Inter Milan Lead Betting Odds For Lionel Messi's Future Team
KEY POINTS
Lionel Messi wants to leave Barcelona after nearly 20 years
Betting odds have Manchester City and Inter Milan as the most likely teams to land Messi
Messi's estimated market value is at 112 million Euros
It was the major announcement of Lionel Messi wanting to leave Barcelona that has caused a major spur in the betting industry. Among the teams with the chance of landing the superstar football player, Manchester City and Inter Milan lead all odds.
The entire sporting community was in shock when the news broke, as Messi has been the staple figure of Barcelona in his entire career. The stellar impact Messi has had in football was mostly done in a Barcelona uniform and it appears that he's ready to change colors. Clubs such as Manchester City and Inter Milan lead the race for Messi per Sportsline, as picked up by CBS Sports.
Fans have often debated if Messi is the greatest player of all time due to his unparalleled stay in Barcelona. It appears that Messi will continue his stellar career with a different team as he has the biggest chance of making it to Manchester City with the odds of +275. This would mean a reunion for the six-time Ballon D'Or winner and former Barcelona manager Pep Guardiola. As one of the richest clubs across the world, Manchester City can make room for Messi with the current market value of the superstar estimated to be at 112 million Euros.
For Inter Milan, there is a + 333 odds for Messi to suit up in the Serie A squad. The team has reached success in the recent months but can even further elevate their game with the addition of Messi. During the recently concluded Europa Cup, Inter Milan just fell short by a bit in the finals as they lost to Sevilla in a close 3-2 affair. Having someone like Messi's caliber can further boost the team as a legitimate threat and a club to look out for in years to come.
Nothing has been finalized yet for Messi but the whole world has their eyes on the Argentinean legend. Considered as one of the greatest players to play of all time, Messi has donned the colors of Barca for nearly 20 years. It will be interesting to see where the 10-time Spanish Champion will end up in the near future.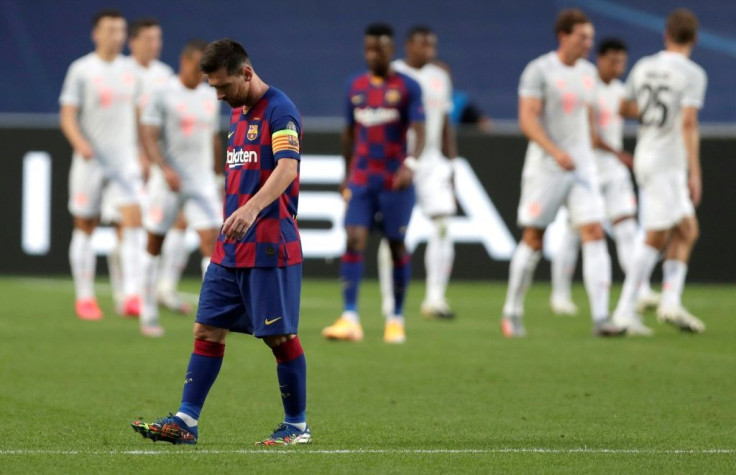 © Copyright IBTimes 2023. All rights reserved.