Manchester City Reaches 'Verbal Agreement' With 'New Ibrahimovic': Report
KEY POINTS
Manchester City has reached an agreement with Fiorentina's Dusan Vlahovic, a report said
Fiorentina president Rocco Commisso wants to keep Vlahovic
The 21-year-old refers to himself as the "new Zlatan Ibrahimovic"
Manchester City could already be making progress in its reported pursuit of a prolific striker.
Widespread rumors have been swirling that Tottenham's Harry Kane is still Manchester City's top target. However, while it is yet to be known if there will be a glimmer of light at the end of the tunnel, the Citizens turned their sights on Fiorentina's Dusan Vlahovic.
As it stands, Manchester City has already reached a "verbal agreement" with Vlahovic and his agent on a potential €80 million ($93.5 million) deal, Eurosport journalist Guillaume Maillard-Pacini reported. International Business Times could not independently verify this information.
"Manchester City goes on the attack for Dusan [Vlahovic] according to the Gazzetta: 80 million euros on the table, verbal agreement with the player and his agent," he tweeted.
Addressing Vlahovic's possible departure, Fiorentina president Rocco Commisso insisted that he wants to "keep" the 21-year-old and that the feeling is mutual.
However, Commisso also admitted that "something" might happen and everything could change.
"Vlahovic? I want to keep it, I said that from the first day," Commisso recently told La Gazzetta dello Sport. "I talked to Dusan the day and I think he wants to stay at Fiorentina. After among various circumstances, the family, the prosecutors, the offers and more, no one knows where it will go, but I believe and hope that Vlahovic will stay."
"[But] not even I, who am the president of Fiorentina, have certain answers," he added. "If something happens, the press will be informed with transparency and timeliness. The intention, however, is to continue to keep him in Florence."
Last season, Vlahovic reached the pinnacle of his career after he netted a remarkable tally of 23 goals in 41 matches across all competitions for Fiorentina.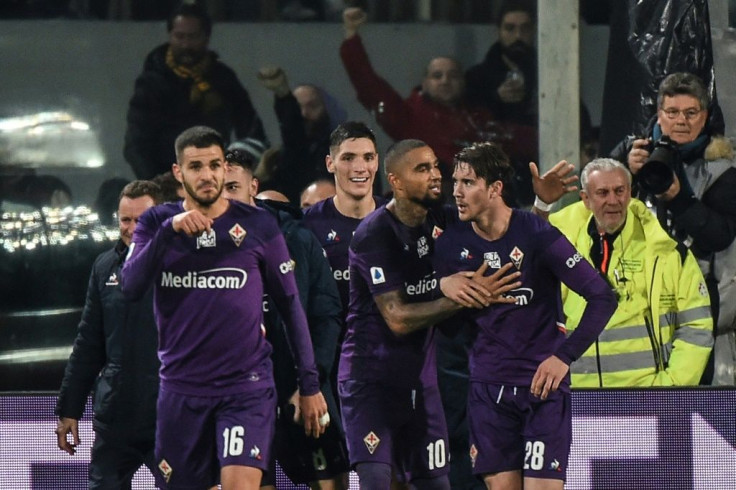 As early as now, he already refers to himself as the "new Zlatan Ibrahimovic," the AC Milan forward who is considered as one of the greatest players of all time.
"[Vlahovic] said he was the 'new Zlatan Ibrahimovic'," former Fiorentina star Valeri Bojinov told Transfermarkt in March. "Vlahovic was crazy, really crazy. He used to tell me, 'I am a Zlatan Ibrahimovic from Belgrade, I will play for the strongest clubs.' I liked his arrogance. I thought he would become a strong player."
To his defense, Vlahovic insisted that he didn't intend to be like "Ibra." Instead, he just realized that it came out of him "naturally."
"[Ibrahimovic] is a legend, I love him," Vlahovic said last year. "My friends used to call me 'Ibra' because I walked with wide feet like Zlatan, but it was not to imitate the legend. It just came so naturally."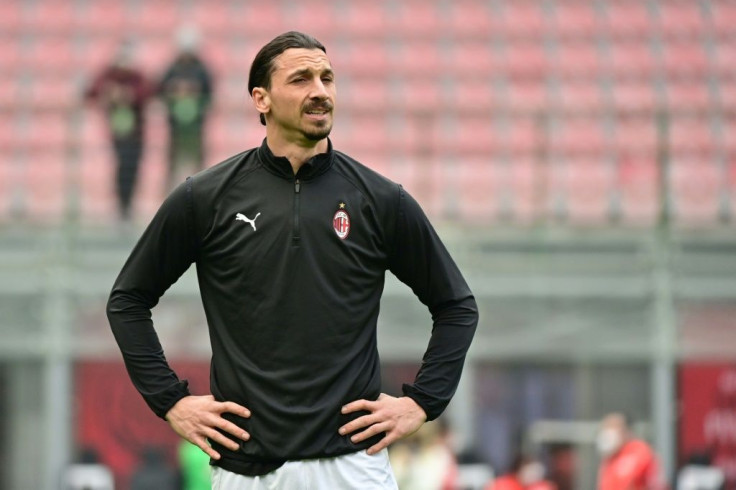 © Copyright IBTimes 2023. All rights reserved.