Manchester Police Arrest 13 Trafficking Gang Members For Forcing Woman Into Sham Marriage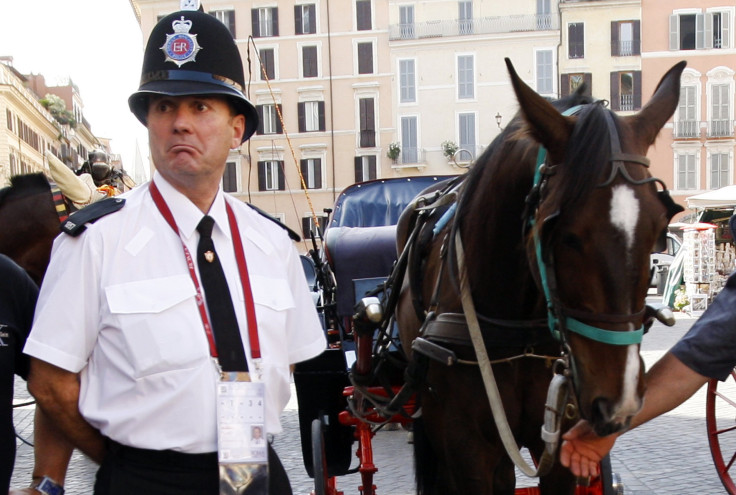 Thirteen members of a human trafficking gang were arrested Wednesday in Greater Manchester for attempting to trick a woman into an abortion after forcing her into a sham marriage, media reports said Thursday. The suspects were arrested on charges of trafficking people for exploitation and a conspiracy to facilitate breach of immigration law, BBC reported.
The incident came to light after officers were informed that a 20-year-old pregnant woman from Slovakia had been "sold against her will" and was being forced into having an abortion. The woman was reportedly sold for nearly $23,654 by the gang. Ten men and three women, aged between 25 and 57, were reportedly arrested.
"This is a superb result following a long and complex investigation by GMP (Greater Manchester Police) officers and our partner organizations. This woman was brought to Manchester with the sole purpose of being married to a man who hoped to boost his immigration status. She was completely unaware of this group's nefarious motives and by the time she realized what was going on, it was too late," Detective Inspector James Faulkner said, according to The Guardian.
The victim was reportedly forced to marry a man facing deportation, in July in Rochdale town in Greater Manchester. The man reportedly told her that he was her sister's friend.
The woman, who does not speak English, was taken to a hospital by another woman who told authorities that she wanted to undergo an abortion. The hospital reportedly could not carry out the abortion as the woman was more than 25-weeks pregnant. This raised concerns at the hospital because it is illegal to conduct an abortion at that stage of a pregnancy.
Faulkner reportedly said that there were at least 400 cases of fake marriages in the Manchester area.
"That is 400 women who were brought to this country on a false premise and trapped in relationships with men they do not know, 400 women enslaved by gangs only out to make money from their predicament," he reportedly said.
"Home Office statistics place a cost of 40,000 pounds (about $63,025) on the UK economy for each sham marriage," Faulkner said, according to BBC.
© Copyright IBTimes 2023. All rights reserved.