Manchester United News: Atalanta Rising Star Targeted As A Possible Jadon Sancho Alternative
KEY POINTS
Manchester United have struggled to sign Jadon Sancho to their team
One alternative they are considering is Atalanta's rising star, Amad Traore
Traore is an 18-year-old winger who is scouted to have a high potential
Adding talent to an already promising roster of Manchester United is a possible option as the organization is targeting to sign Amad Traore. This potential deal will serve as an alternative for the Red Devils' struggles in finalizing a deal for Jadon Sancho.
The value of Traore is anticipated to come at a costly price given how Premier League teams have also gained interest for the Atalanta star, as reported by Goal. Among these teams include Manchester United as they're speculated as a destination where Traore can learn and improve.
The past few months were tough for Manchester United given their unsuccessful attempts to lure Borussia Dortmund star Sancho to the team. The 20-year-old striker is one of the more sought after players across the football scene. Throughout his stay with Dortmund, he's appeared in 100 games, netted 35 goals and tallied 44 assists.
Expectations are high for Sancho as his current market value is estimated at 117 million Euros. Contract negotiations were unsuccessful and resulted in Manchester United unable to sign Sancho. Despite this setback, the Old Trafford-based organization is still a formidable team moving forward as they're aiming to pick up Traore.
Having someone like the Ivory Coast forward will improve the depth of Manchester United. The right-winger has had 46 appearances with Atalanta's youth squad where he scored 13 goals and made 15 assists. In his stay with the main team, he's played in three games and scored one goal.
As an 18-year-old professional, the potential remains high for Traore as he can fit in well with Ole Gunnar Solskjaer's squad. Given how Manchester United's priorities lie in developing their players, Traore can mature more as an individual with the club's culture. The past few months have seen a strong improvement of the team with young players Marcus Rashford and Mason Greenwood maturing as rising stars. For Paul Pogba and Bruno Fernandes, they've stepped up as the veterans that maintain the composure of the club.
It will be interesting to see how Manchester United will move forward in the next coming months. The talent of Traore is valuable and Solskjaer's club is looking to get better with or without the elite presence of Sancho.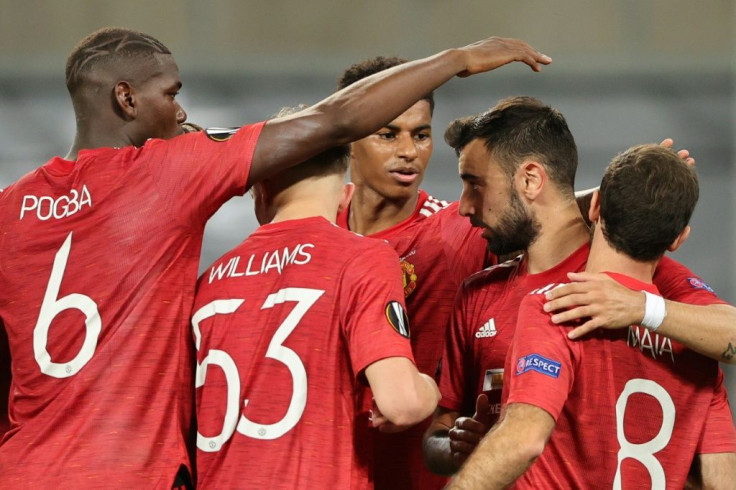 © Copyright IBTimes 2023. All rights reserved.