Manchester United Rumors: Red Devils Reaches Verbal Agreement With Solskjaer's Replacement
KEY POINTS
Manchester United suffered another English Premier League loss against Manchester City
The Red Devils are said to already be working on replacing Ole Gunnar Solskjaer
Solskjaer insists he's in "good communication" with the club
Following the devastating loss to Manchester City, Ole Gunnar Solskjaer's future as Manchester United manager is once again uncertain.
The Red Devils failed to continue where they left off in the English Premier League during the derby match against Manchester City.
As expected, Solskjaer is under fire once again and the narrative has shifted back to his possible axing.
As things stand, it appears that Solskjaer is indeed departing Old Trafford soon as Leicester City manager Brendan Rodgers has now "verbally agreed" to replace him Manchester United boss, Caught Offside reported, citing unnamed sources.
International Business Times could not independently verify this information.
According to the report, there has been "significant progress" on the appointing of Rodgers as Manchester United's new manager.
However, "some hurdles remain" as the Leicester City boss prefers to finish the current campaign and take over Manchester United "next season."
"Brendan Rodgers to Manchester United…he's agreed to it, there are just question marks over when he'll take over," the source said. "That could be at the end of the season, which he would prefer, but [Manchester] United are pushing for now."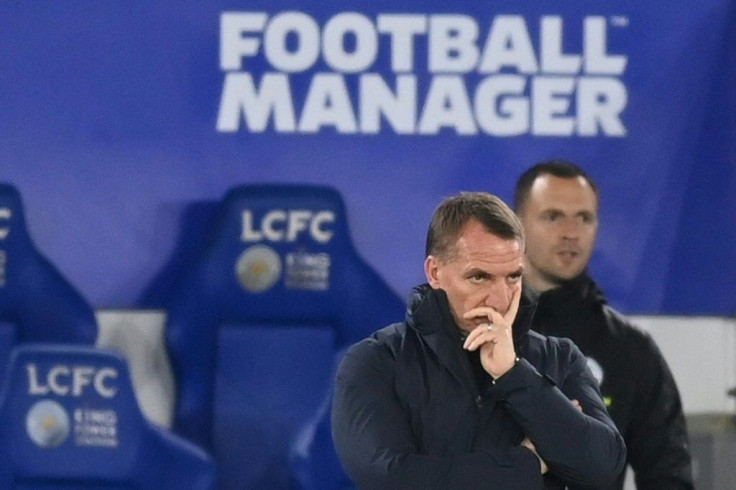 Rodgers has done an impressive job leading the Foxes in recent times, having won the FA Cup last season and ensuring that the club remains title contenders once again in the current campaign.
Solskjaer, meanwhile, has lost six of his last 12 matches with Manchester United across all competitions, including the recent defeats at home to English rivals Liverpool and Manchester City.
When quizzed to comment about his future after the loss to the Citizens, Solskjaer insisted that he has been in "good communication" with the club's high-ups.
More importantly, the Norwegian remains optimistic about being able to turn things around for Manchester United and get back to winning ways.
"For me, it's about back to what we started to look like, we started to look like a proper team, we started to look like a team I like to see," Solskjaer told Sky Sports after the match. "I have good communication with the club all the time which is upfront and honest. I work for Man United, I want the best for Man United. As long as I am here I want to improve this."
"We've had three or four weeks now of a disappointing spell," the coach added. "For us, it's all about Watford [the next game]. To come out against Watford like a proper hurt animal and get back to what we know we can be. That's the only way to approach this and attack the situation."
© Copyright IBTimes 2023. All rights reserved.