Manchester United Rumors: Solskjaer 'Sure' One Player Wants To Rejoin Red Devils
KEY POINTS
Manchester United manager Ole Gunnar Solskjaer talks about former Red Devil Jonny Evans
Solskjaer thinks Evans still has "feelings" for Manchester United
Evans and Leicester eliminated the Red Devils in the FA Cup
Manchester United boss Ole Gunnar Solskjaer made a bold transfer claim about one former Red Devil.
Ahead of Manchester United's FA Cup quarter-final game against Leicester City on Sunday, Solskjaer came up with a seemingly absolute thought about Jonny Evans.
It can be recalled that before becoming one of Leicester's seasoned veterans, Evans played three seasons with West Brom and spent seven years with Manchester United prior.
At the time, Solskjaer isn't Manchester United's manager yet. However, the Norwegian claims that he is "sure" Evans still wants to rejoin the Red Devils, even flirting with the idea of re-signing the former club defender.
"You know, Jonny Evans should have been a Manchester United player now, of course," Solskjaer told reporters. "But sometimes football takes you other places when changes in management happen. I'm sure that Jonny Evans has feelings for Manchester United and we have feelings for him too."
"So it is a pleasure to see him playing as well as he does and we just have to move on," the manager added. "But of course, local lads – I call them local lads, you know what I mean–we want to build our next youth team on players like Jonny Evans if you like."
Evans has been a regular starter in Brendan Rodgers' starting line-up in the past two consecutive seasons. However, it was with Manchester United where he won all of his three English Premier League titles.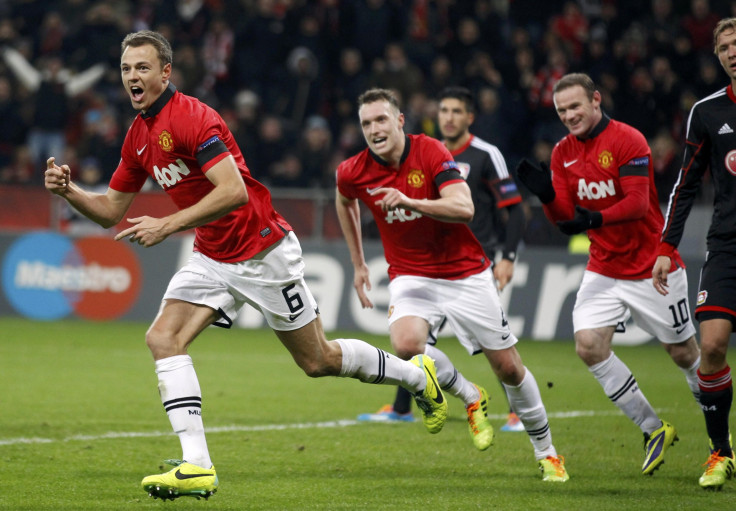 Solskjaer, on the other hand, was appointed as Manchester United's full-time manager in 2019, and to this day, he hasn't earned a trophy to his name.
Ironically, it was Evans' side that halted his FA Cup title chase this year with Leicester beating Manchester United, 3-1.
Solskjaer isn't making "excuses," despite the disappointing setback at the hands of Evans and Leicester City.
"Of course, we're disappointed we're out but probably it's just the sum of all the factors and all the games we've played lately all the injuries," the 48-year-old told Man United's official website after the game. "I don't want to make excuses, but I try to find an explanation and an explanation is we had a few players coming back who have not really trained a lot."
"They've not played for a while and there are others who have played a lot but lacked a little zip and energy that we normally see," he added. "We conceded easy goals we don't normally concede and it's difficult against a good team like Leicester."
© Copyright IBTimes 2023. All rights reserved.