Manchester United Transfer Rumours: Dani Alves, Hazard, Kagawa, Lucas Moura Involved In Latest News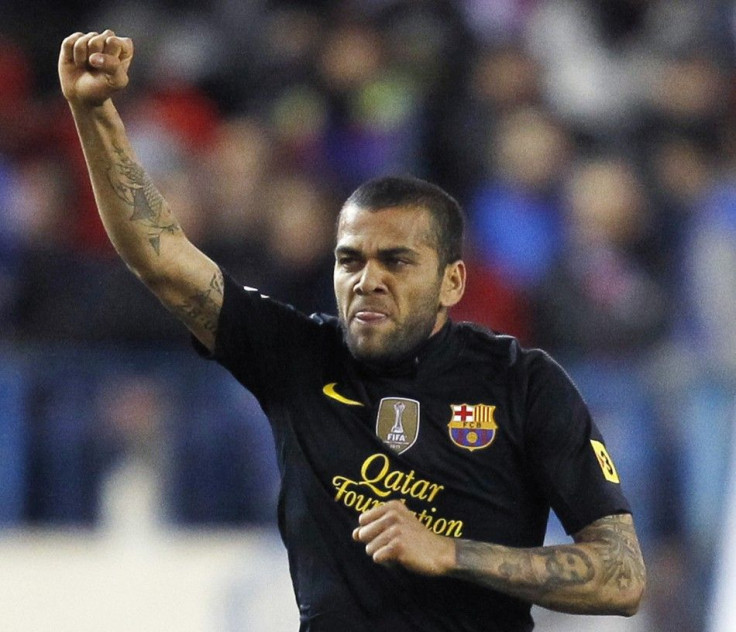 Following the fallout from their Champions League defeat and the departure of Pep Guardiola as manager on Friday, it is inevitable that many of Barcelona's stars will be involved in the rumor mill linking them with moves away from the Camp Nou. And that feast has begun early with the Daily Mail reporting that Dani Alves could leave Barcleona in the summer for £28 million ($45m), with Manchester United said to be interested.
It is a story that seems mighty unlikely, though, even if Alves does leave. United could well be targeting a right back, but the chances of the club paying such a high fee for a 28-year-old goes against their transfer policy of focusing on youth.
The other party spoeculated to be interested in Alves, wealthy Russian outfit Anzhi Makhachkala, would appear a far likelier destination.
A more probable United target for the summer is Borussia Dortmund's Shinji Kagawa. The Japan international has reportedly been offered a three-year contract by the Red Devils, according to German newspaper Bild. The attacking midfielder's contract expires at the end of next season and Dortmund has apparently given Kagawa until Monday to decide on his future.
A fee of €15 million ($20m) has been mentioned for the man who has scored 13 goals in the Bundesliga this season to help Dortmund to their second successive title.
If Kagawa does arrive it would be interesting to see how he would fit in at Old Trafford. Playing as a No. 10, as it stands Kagawa would occupy many of the same positions as Wayne Rooney. As good as Kagawa undoubtedly is, United's priorities should be in a deeper midfield position.
Of course, despite bolstering the central midfield liley taking precedence this summer, exceptions can always be made for exceptional talents. And that could well be the case for highly talented youngsters Eden Hazard and Lucas Moura.
Hazard has been watched by and discussed by manger Sir Alex Ferguson, meaning there is certainly some foundation to all the rumors linking him to United. But the Lille offensive midfielder has also been associated with a host of other top clubs, including local rivals Manchester City. And their manager Roberto Mancini has also spoken highly of the Belgian.
I like him a lot, Mancini told France Football, according to the official Manchester United website. He's a good player, he's young and he would do very good things in our team. Given his technical qualities, City would be the perfect destination for him.
It seems United and City could be fighting it out for a lot more than the Premier League title, with the two clubs also said to be vying for Sao Paulo 19-year-old Lucas, according to the player's father, Jorge Rodriguez.
They gave us a call [City and United] to go, he said to UOL Sports, according to the official Manchester United website. We will but without commitment. It's good to know.
© Copyright IBTimes 2023. All rights reserved.