MANCHESTER UNITED TRANSFER RUMOURS: Van Persie, Lucas, Modric and Tiote Involved In Latest Speculation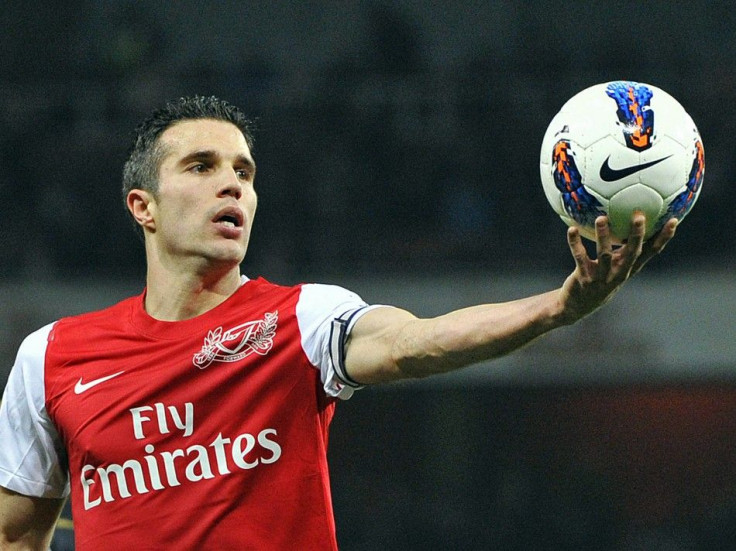 Manchester United boss Sir Alex Ferguson has confirmed that the club have made a bid for Arsenal forward Robin van Persie.
The Daily Telegraph have reported that the offer submitted was below £15 million and therefore someway short of the £25 million Arsenal are thought to be seeking for the Dutchman.
Speaking to United's in-house TV channel, MUTV, Ferguson said that he was unhappy at the information being leaked.
Obviously Arsenal have given out the fact that we've made a bid for him, he said.
We try to keep business as close as possible to us until the moment we conclude a deal. There's no point talking about something that might not happen.
There are other clubs interested in the player. We've shown an interest and that's where we're at at the moment.
Manchester City and Juventus are also both thought to have made their interest in Van Persie known to the Gunners. Ferguson must surely fear losing out to City's financial muscle. A similar scenario unfolded last summer when United tried to sign Samir Nasri--who, like Van Persie, had just 12 months remaining on his contract--before City secured the French midfielder for £24 million.
Certainly, it is hard to envisage United offering close to £25 million for a soon-to-be 29-year-old with a history of injury problems.
United have clearly been active in the transfer market of late, though, with Sao Paulo confirming that the Red Devils have made a massive offer for Lucas Moura. United are thought to have sent a delegation to Brazil last week to try and complete a deal, but the Brazilian club have so far driven a hard bargain for their attacking midfielder.
Manchester United made a very important offer of €35 million, but they would need to produce a little more, said Sao Paulo director Marco Aurelio Cunha, according to ESPN.
For us, only Neymar [in Brazil] is worth more. After him is Lucas, and we would not want to sell for less than this sort of value.
We do not need the money. The Brazilian economy is good, television pays us and we cannot complain. For us, it is still better to have a good player than lots of money in the bank.
With Sao Paulo set to lose the right to another 10 percent of any transfer fee received for Lucas to the player from next month, the club may yet relent in their tough negotiating stance.
There have also been further developments in the long-running transfer saga involving Luka Modric. United have long been pursuing the Croatian playmaker, though Real Madrid are widely considered favorites to complete a deal.
While negotiations were thought to be held up over Tottenham's £35 million asking price, it now appears that Spurs chairman Daniel Levy is after even more for his club's prized asset. The Press Association reports that Tottenham are seeking closer to £40 million for Modric.
It is doubtful that any club would match that price and Tottenham may yet have to back down with the player reportedly desperate to move on this summer.
United will also find it difficult get a deal done for Cheick Tiote should they follow-up their interest in the Newcastle star. Ferguson is thought to be interested in the Ivory Coast midfielder to add some physical intensity to his side's midfield.
Despite being linked with United as well as neighbors City, Tiote has said he is happy to remain with the Magpies.
I'm still a Newcastle player. I'm very happy here, he told the Newcastle Evening Chronicle.
All I'm looking at is that the season ahead of us will be a really good one, just like last season.
© Copyright IBTimes 2023. All rights reserved.