Manny Pacquiao Still Busy With Politics; 8 Division Titles 'Unbreakable,' Possible Opponent Says
KEY POINTS
Manny Pacquiao's next possible opponent said Filipino champ is still busy with politics
Pacquiao's next opponent still not confirmed
Pacquiao's 8 division titles are hard to break
One of Manny Pacquiao's next possible opponents said that the fighting senator is still busy with politics in the Philippines and his eight division titles are impossible to break.
Mikey Garcia is among the top candidates for Pacquiao's next fight. The Filipino legend is set to return in the ring next year but no opponent has been confirmed yet. In the past few weeks, Garcia has been quite vocal about his interest in fighting Pacquiao. He has also provided updates every now and then and in one of his latest update, Garcia said that "Pacman" is still busy with his obligations as a politician in his country.
In a recent talk with Fighthype.com, Garcia revealed his plans for next year. According to the lineal light welterweight champ, he is eyeing for big fights next year and he is looking to stay active by fighting two or three times.
"2020 is gonna be huge, it's gonna be big for me. I expect a big active year," Garcia said.
"Imma get big fights. I wanna get fights that people are excited for," Garcia added.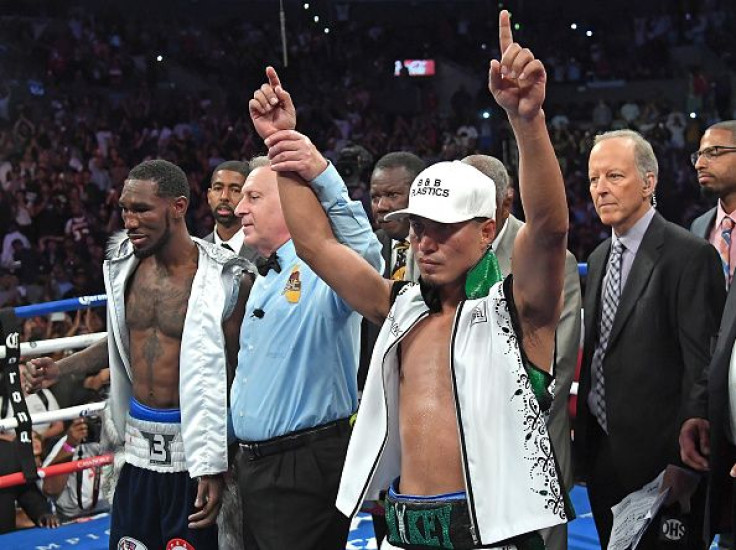 Speaking of big fights, Pacquiao's name was once again brought up. When asked about any updates regarding a fight with the Filipino legend, Garcia said "nothing is secured" as of the moment as Pacquiao is "still busy with his political obligations."
"We've been discussing about Manny for a long time now. It seems like it's very close that it can actually happen," Garcia revealed.
"Nothing is secure. He's got some obligations and duties with political government of the Philippines right now. He's still busy with that," Garcia continued.
In another recent interview with Elie Seckbach of EsNews, Garcia was asked if he thinks Pacquiao's eight division titles could ever be surpassed. Garcia was quick to answer that "none of them" will ever break Pacquiao's record.
"I don't think we will. It's gonna be tough. It's hard to move up weight class," Garcia explained.
According to Garcia, it's not easy to win in multiple divisions. A fighter must start at a very young age and become a champion at a very young age as well. He also noted that it's possible to win multiple belts but Pacquiao's eight is quite impossible.
"8? Holy crap, you have to start at small weight class and at an early young age," Garcia pointed out.
Garcia's trainer and elder brother, Robert, on the other hand, believes that it is "possible to break" Pacquiao's numbers but emphasized that it's not gonna be easy.
"It's possible but it's gonna be hard," Robert said.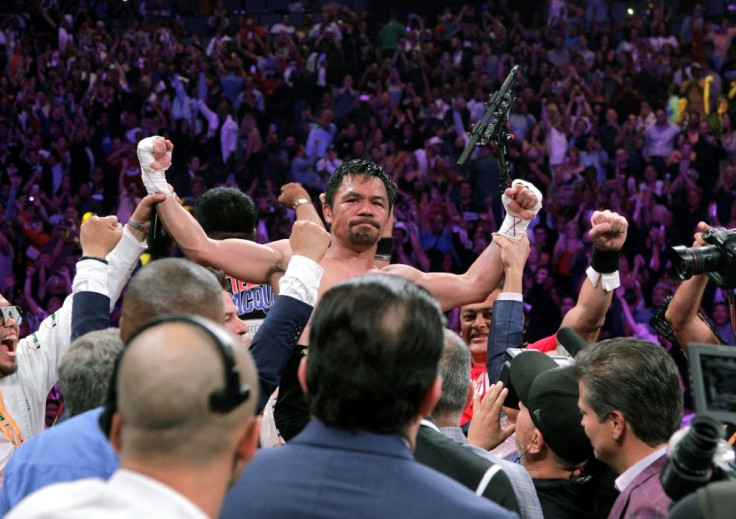 © Copyright IBTimes 2023. All rights reserved.