Manny Pacquiao's MPBL: Coach Enters Court, Makes Contact With Player During Game
A fired up basketball head coach entered the court and made contact with a player while in the middle of a transition play.
Manny Pacquiao's Maharlika Pilipinas Basketball League (MPBL) just witnessed one of the most bizarre moments in basketball history. In one of the most recent games of MPBL's Iloilo United Royals, their head coach Eric Gonzales suddenly entered the court and made contact with one of the players of the opposing team.
Check out a video clip of the incident here.
According to Fox Sports Asia, during the 6:36 mark of the third period of the game between the United Royals and the Manila Stars Monday night at the San Andres Gym, Gonzales entered the court while the game was still in progress. He stopped Dionisio, who was in the middle of a transition play by making contact somewhere in the middle of the court.
As a result, a near commotion erupted as the camp of Manila went up in arms on the action of the head coach.
The officials did the right thing and Gonzales was immediately thrown out of the game for his unsportsmanlike behavior.
MPBL's technical head George Magsino expressed his thoughts on the incident and stated that Gonzales will definitely be sanctioned for his act.
"First time I encountered such. But we don't want to set a precedent. That's why we gave Commissioner Duremdes options on the possible sanctions that will be given to Coach Gonzales. I know there's no intention to hurt on the part of the coach, but a coach cannot draw contact with an opposing player, so immediately, we ejected him then studied the sanctions later on," Magsino said.
Meanwhile, United Royals' assistant coach Nash Racela defended Gonzales, saying that the coach was just simply making a statement over the non-call which happened moments before the incident.
"He was trying to send a message, because the refs didn ' t call the foul on (Aaron) Jeruta. Right before they cross the half-court, there was already a contact with (Chris) Bitoon, so he was just trying to send that it was a foul," Racela said.
A memo signed by Magsino and approved by MPBL commissioner Kenneth Duremdes was released to team owners and team managers. In the said memo, Gonzales will be suspended for the next two games and will also receive a 20,000 peso ($383.578) fine.
"Coaches should respect the game above all, observed true spirit of sponsorship and lead by example. I think the sanction is severe enough," Duremdes wrote in a statement.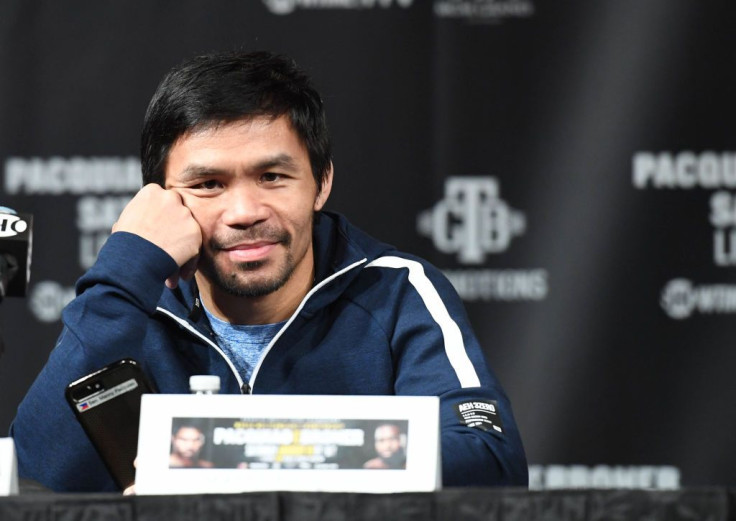 © Copyright IBTimes 2023. All rights reserved.