Marijuana Found In Angry Birds Game: Child's Toy From Target Stuffed With $800 Worth Of Pot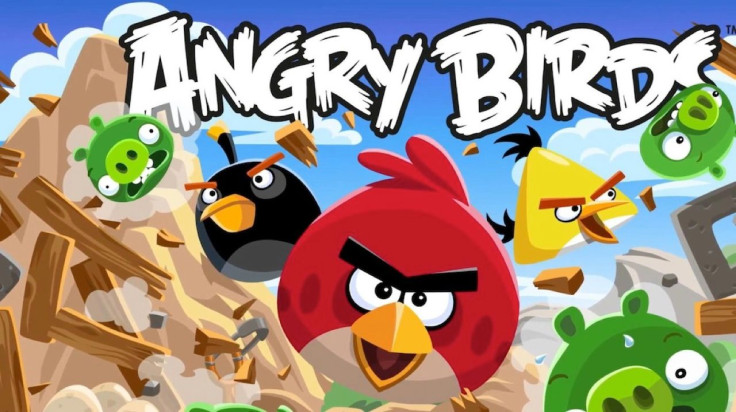 The greedy pigs may have stolen their eggs, but it appears the Angry Birds have seized some grass. A Canadian boy discovered a bag of marijuana hidden inside an Angry Birds Telepods game he bought this week from a Target store in southern Ontario. The kindergarten-aged boy was traumatized after his family discovered the surprise, and police are investigating, CTV News reported Friday.
While shopping with his father at a Target in Brampton, the boy purchased a $5 Angry Birds Telepods playset -- a line of Hasbro toys created for the popular video-game franchise. Upon opening the package at home, the family found a bag of weed tucked inside the box among the toy's plastic parts, CP24 reported.
"That night my son was horrified," the boy's mother, Monika Milewska, told CTV News in an email. "He could not sleep on his own and kept asking us questions - Why was it in his toy? Who put it there? What was it?"
The family reported the incident to local authorities, who estimated there was about 85 grams, or $800 worth, of marijuana in the package. Police searched the other Angry Birds toy boxes for drugs at the Target location, but returned empty-handed. Target has since given the boy a replacement. "I guess Target lived up to their slogan, 'Expect more, pay less,'" Milewska told CTV News.
This is not the first time drugs were found inside a child's toy. Last month, a Kansas mother was arrested for concealing meth, marijuana and prescription pills inside her young son's toys, KCTV reported. In September, an Ohio woman was arrested after a bag of meth inside a child's stuffed toy was discovered in her car, WSAZ-TV reported.
© Copyright IBTimes 2023. All rights reserved.