Marijuana Legalization 2014: Guam Leads 'Yes' Vote For Medical Weed In US Elections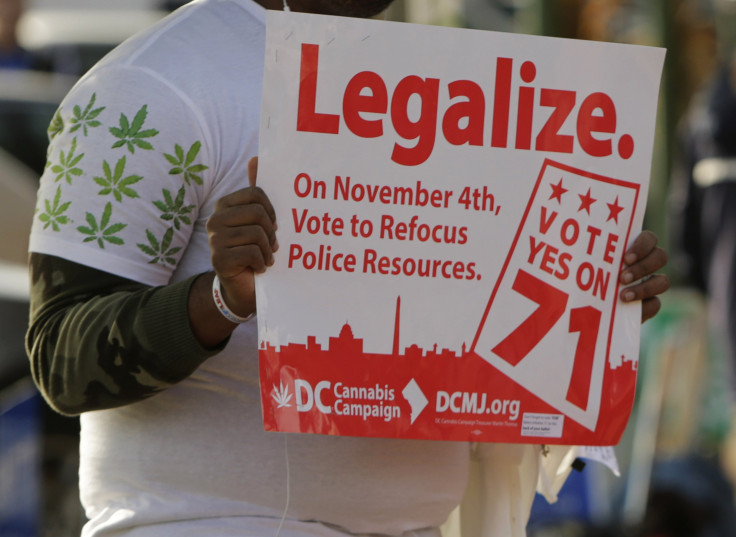 The U.S. territory of Guam is poised to legalize medical marijuana on Tuesday, according to preliminary poll results. More than 56 percent of voters in Guam approved a ballot initiative that would make it legal for patients with "debilitating medical conditions" to buy and consume marijuana, the Pacific Daily News reported. Fifty six of Guam's 58 precincts have been accounted for.
"The marijuana majority is a truly global phenomenon," Tom Angell, chairman of Marijuana Majority, which advocates for decriminalizing, said in an emailed statement to International Business Times. "This is just the beginning of a very big day."
Guam, an island located in the western Pacific Ocean and home to 160,000 people, joined the U.S. states of Alaska, Florida and Oregon as well as the District of Columbia and several cities across the country, in voting on marijuana legalization during midterm elections Tuesday. As Americans' attitudes toward marijuana have softened, U.S. voters have moved to legalize pot for both medical and recreational purposes. Eighteen states have already decriminalized marijuana and 23 states have legalized pot for medical use. Colorado and Washington became the first states to pass laws in favor of recreational marijuana in 2012.
Guam's government in August approved a referendum for November that, if passed, would legalize medical weed and allow for dispensaries to operate there. Under Guam law, referendums require 50 percent plus one of all voters, according to the Associated Press.
Alaskans will vote Tuesday on whether to allow recreational marijuana to be sold in their state. Oregon, the first state to decriminalize the possession of small amounts of marijuana over 40 years ago, will also vote to legalize recreational marijuana, something voters narrowly rejected in 2012. Florida and the District of Columbia are considering legislation to legalize medical marijuana. Florida's measure will need at least 60 percent of the vote to pass, according to BuzzFeed.
© Copyright IBTimes 2023. All rights reserved.
FOLLOW MORE IBT NEWS ON THE BELOW CHANNELS