Marijuana Legalization 2015: Delaware Decriminalizes Pot Possession Up To One Ounce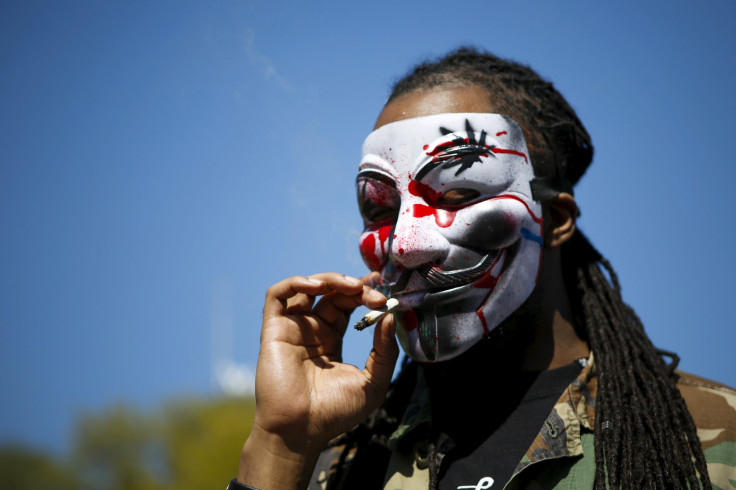 Pot smokers in Delaware can now possess up to an ounce of marijuana for personal use without facing criminal sanctions. On Thursday, the Delaware Senate voted 12-9 to approve a bill that decriminalizes possession and private use of pot, and Delaware Gov. Jack Markell "almost immediately" signed the bill, reports the Delaware News Journal.
The new law does not mean that pot is legal in Delaware. Users possessing more than an ounce can still be arrested, and dealers still face stiff penalties. Under the bill signed into law Thursday, people under 21 can be arrested if caught with small amounts of pot, and it's still illegal to smoke in a moving vehicle. It also remains criminal to consume marijuana in "public places," which include spaces within 10 feet of windows or sidewalks. Under the law, the fine for marijuana possession at home is $100.
Delaware's House of Representatives voted to decriminalize marijuana earlier this month in a straight party-line vote. Thursday's Senate vote was also along party lines. No Republican member of either the Delaware house or senate voted to decriminalize marijuana.
Delaware joins 18 other states as well as the District of Columbia in decriminalizing pot, according to advocacy group Norml. Delaware legalized medical marijuana in 2011, but its first dispensary is yet to open.
Markell wrote a letter to the New York Times in March advocating for the decriminalization of possession of small amounts of marijuana. His argument focused on the negative consequences that a marijuana conviction has on job seekers.
Marijuana possession laws are carried out with "staggering racial bias," according to an ACLU study, which found that black people were three times more likely to be arrested than white people for marijuana possession in Delaware.
"To reduce the number of people entering the criminal justice system, I'm hopeful that my state will decriminalize possession of small amounts of marijuana," Markell wrote.
© Copyright IBTimes 2023. All rights reserved.